Keynotes
Keynotes

Professor Susan Stryker, Gender and Women's Studies, and Institute of LGBT Studies, University of Arizona
Susan Stryker is an award-winning scholar and filmmaker whose historical research, theoretical writing, and creative works have helped shape the cultural conversation on transgender topics since the early 1990s. Dr. Stryker earned her Ph.D. in United States History at the University of California-Berkeley in 1992, later held a Ford Foundation/Social Science Research Council post-doctoral fellowship in sexuality studies at Stanford University, and has been a distinguished visiting faculty member at Harvard University, Macquarie University in Sydney, Simon Fraser University in Vancouver, and the University of California-Santa Cruz. She is the author, co-author, editor, or co-editor of numerous books and anthologies, including Gay by the Bay: A History of Queer Culture in the San Francisco Bay Area (Chronicle 1996), Queer Pulp: Perverse Passions in the Golden Age of the Paperback (Chronicle 2000), The Transgender Studies Reader (Routledge 2006), Transgender History: The Roots of Today's Revolution (Seal Press 2008, 2017), and The Transgender Studies Reader 2 (2013).
Source: https://lgbt.arizona.edu/tsrc-faculty (June 2021)
Val McDermid
Val McDermid is one of the biggest names in crime writing. Her novels have been translated into 40 languages, and sold over 16 million copies worldwide.
Val comes from Kirkcaldy, Fife, and read English at St Hilda's College, Oxford (where she is now an Honorary Fellow). She was the first ever student from a state school in Scotland. Following graduation she became a journalist, and worked briefly as a dramatist. Among her many awards are the Portico Prize for Fiction, the LA Times Book Prize, the Lambda Literary Pioneer Award and the Cartier Diamond Dagger. She has published 27 novels, short stories, non-fiction and a prize-winning children's book. She is a regular broadcaster for BBC radio and lives in Edinburgh.
Source: https://www.valmcdermid.com/ (June 2021)
Zainab Boladale, Journalist and Public Speaker
Zainab Boladale is a 24-year-old journalist, TV presenter and public speaker and currently works on one of RTÉ's most popular shows, Nationwide. In 2017, she was named Journalist of the Year at the DCU Hybrid Awards. That same year, she made her TV debut on RTÉ's children's programme, news2day.
At the age of 20, she became known as the first black woman on Irish TV news. On news2day, she presented stories from around the world to the young people of Ireland. In 2018, she was nominated for U Magazine's 30 under 30 awards in the Entertainment category. In 2020, Dublin City University appointed her to the University's Governing Authority.
The young reporter and presenter now travels around the country telling stories of ordinary people doing extraordinary things on Nationwide.
Sarah Clancy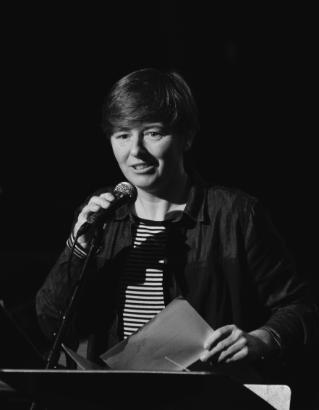 Sarah Clancy is a poet, activist and community worker from Galway city, although she now lives and works in County Clare. As a performance poet, Sarah has won the Cuirt International Festival of Literature Grand Slam Championships and has twice been runner up in the North Beach Nights Grand Slam. She has three poetry publications: Stacey and the Mechanical Bull (Lapwing Press, 2011), Thanks for Nothing, Hippies (Salmon, 2012) and The Truth and Other Stories, (Salmon, 2014). She has been involved in many campaigns in Ireland over the years including campaigns for environmental justice, bodily autonomy, marriage equality, and most recently the ongoing campaign to end direct provision and some of her work is concerned with these issues. She is frequently invited to read her work at various festivals and events around Ireland and abroad. Her poems have been published in Ireland, the UK, USA, Canada, Mexico, Slovenia, Poland, Italy and Nicaragua and broadcast on RTE and BBC Radio. She has poetry forthcoming in an anthology of Queer Poetry 'Queering the Green' and is currently working on a film–poem collaboration between IMMA, Poetry Ireland and the Adrian Brinkerhoff Poetry Foundation. She is still vaguely working on a new collection which Salmon Poetry will also publish if they haven't got tired of waiting for it by the time it is finished.
Julie Field/Julie Goo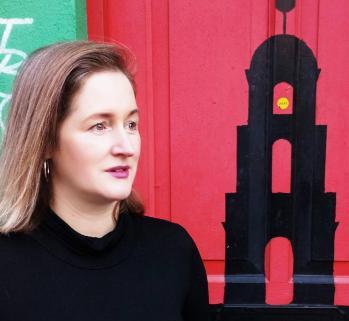 Julie Goo is an established Spoken Word poet from Cork City. She was crowned Munster Slam Champion in 2012, and won the Heart of Gort Slam in 2019. Goo has performed her socially conscious, politically driven work on numerous stages inlcuding: TedX Cork, Winter Warmer, Ó Bhéal, Body and Soul, Electric Picnic, Cork Midsummer Festival, Indiependence, Live at St. Lukes, as well as trips to the UK and Italy with funding from Cork City Council and Erasmus+. She has numerous videos and poetry films on her You Tube Channel, and updated info on her Facebook Page.
Julie is a fluent Irish speaker and is widely published in the Irish Language under the name 'Julie Field'. Coiscéim published her debut collection entitled DÁNA in April 2021, which Julie launched as part of Cork World Book Fest 2021. Julie is a fresh voice in Irish Language Poetry with her collection reflecting on Human Connections, Equality, Gender, and the Abstract with both fierceness and sensitivity.
https://www.youtube.com/playlist?list=PLIEdXbSn8geit85PkQkwqRZjiqy_M_HuE
Felicia Olusanya/Felispeaks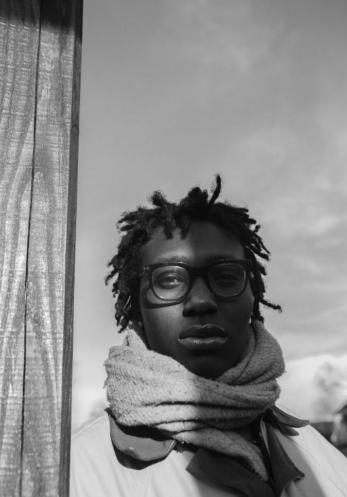 Felispeaks is a Nigerian-Irish poet, performer and playwright from Co. Longford. As well as being a member of Dublin City Council's Culture Company Advisory Panel (joined 2018), Felispeaks is a member of the Board of Members for Poetry Ireland (appointed June 2020). Felispeaks has been nominated 'Best Performer' by Dublin Fringe Festival Sep. 2018 Judges for her performance in 'BOYCHILD', a co-written play by Dagogo Hart and herself. Felispeaks has also had the opportunity to perform her poetry at Concern 50th Anniversary in Dublin Castle in September 2018 that included speakers such as UN Deputy Secretary-General, Amina J. Mohammed, President of Ireland Michael D. Higgins, President Bill Clinton and Former President of Ireland Mary Robinson. Felicia has also been honoured with an award by the African Professional Network of Ireland (APNI) for her unique contribution to the art scene in Dublin City (December 2017). Felispeaks is member of WeAreGriot, a poetry collective consisting of herself, Dagogo Hart & Samuel Yakura - curating poetry/rap events - Talkatives, writing plays. Felispeaks is currently enjoying creating poetry and performance pieces that always promise to introduce her audience to the journey of emotion in every story.