News
News
IGNITE Alum wins Top Prize in 2022 Ideate Ireland Competition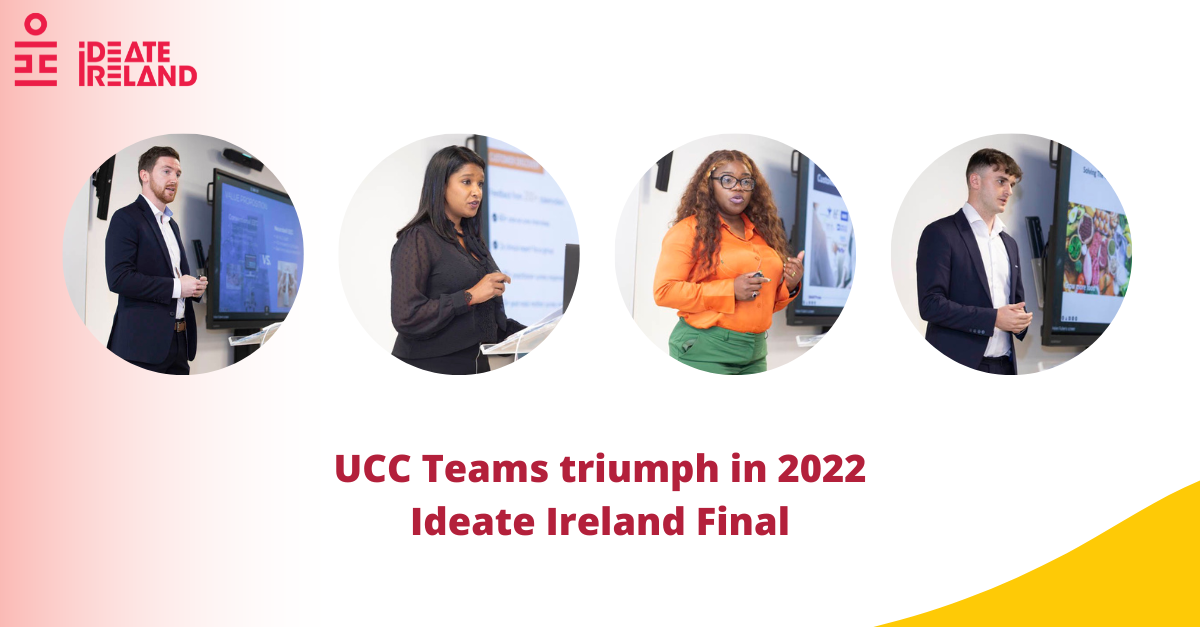 IGNITE Alum Dr Mark O'Sullivan and INFANT researcher Dr Alison O'Shea of Neurobell won the top prize in the 2022 Ideate Ireland competition. Two more research teams and a student from University College Cork and its research centres, Tyndall National Institute and INFANT Research Centre, were also awarded prizes in the competition.
The final took place in Dublin, in the Guinness Enterprise Centre, on Tuesday 28th June.
The Ideate Ireland program, supported by The Ireland Funds, is designed to aid undergraduate, postgraduate or researchers from any academic institution or research centres in Ireland. Over 276 researchers have taken part in the program creating 300+ jobs in new ventures.
The award winners on the night were:
INFANT researchers Dr Mark O'Sullivan (IGNITE Alum) and Dr Alison O'Shea. The team won first prize, consisting in €15,000 to invest in their commercial development. Neurobell is a pocket-sized brain monitor with edge AI to detect seizures in neonates.
INFANT researchers Sarusha Pillay and Dr Fergus McCarthy and Tyndall researcher Ray Burke came second winning €7,000 for pHetalSafe.
Quercus Talented Students Program at UCC Innovation and Entrepreneurship Scholarship student Nick Cotter shared the third prize, splitting €5,000, for Cotter AgriTech. It supports animal parasite control via precise application to only animals that need it, reducing resistance and protecting farm viability.
A fourth team from UCC, Tyndall researchers Dr Anulika Justina Ugwah and Dr Eric Moore presented SMARTProbe were also finalists. The device senses benign tissue during breast biopsy, eliminating the need for benign tissue removal.