News & Events
News & Events
The Geographical Society of Ireland & Geographical Association are hosting an online panel discussion on Career Paths in Geography.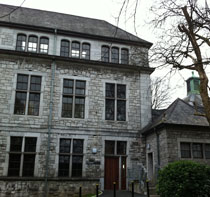 Date and time:
Thu, 17 November 2022,
19:30 – 20:45 GMT
The Geographical Society of Ireland and the Geographical Association (Belfast branch) are delighted to invite you to an online panel discussion to celebrate career paths for those who study Geography. The panelists graduated from a variety of universities from across the island of Ireland, each representing different types of professional fields.
Click HERE to find out more information and to sign up.