News
News
UCC and Taste 4 Success Skillnet present new Rejuvenate 2020 course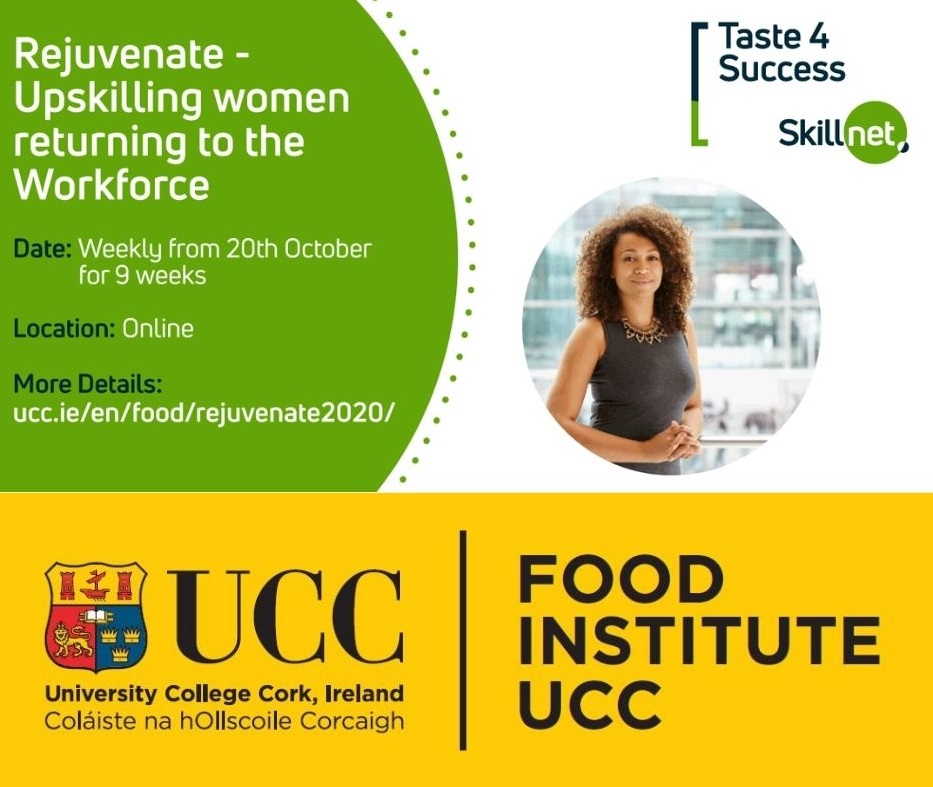 - Do you know a professional woman looking to return to work? Would they be interested in an award winning free course, accessible nationwide?
UCC, in conjunction with Taste 4 Success Skillnet, recognised the value of encouraging professional women to return to their careers and developed an innovative programme called Rejuvenate to support them in their quest.
Run by Caroline Seacy and Dr Joanne Fearon of UCC, Rejuvenate is fully funded by Taste 4 Success Skillnet.
The programme has been specifically designed to help women build their confidence again and to learn practical job hunting skills and techniques to help in their job search and subsequent re-entry into the workforce.
We have a limited number of places available so if you, or a woman that you know, is interested in returning to the workforce, simply visit or email rejuvanate@ucc.ie to find out more.