News & Events
News & Events
Retirement of Mary McCarthy-Buckley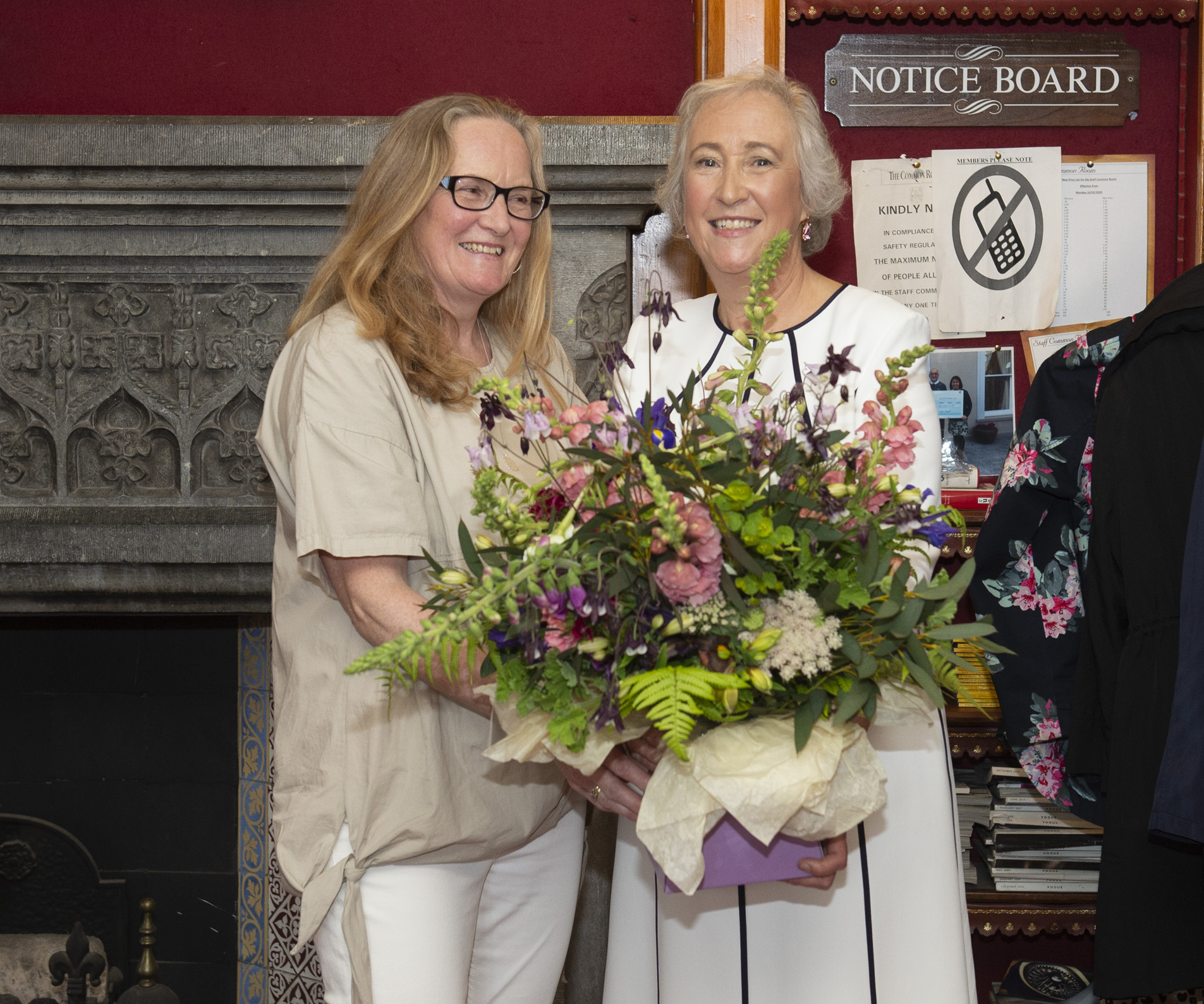 Friends and colleagues gathered recently to mark Mary's retirement after 30 years' service to UCC, 29 of those as Manager of the Food Industry Training Unit. Mary's warmth, energy and enthusiasm will be missed by all.
Picture shows Professor John O'Halloran, President of UCC, along with Professor Mairead Kiely, Head of School of Food and Nutritional Sciences, UCC, with Mary and the FITU Team.
FITU was established back in 1993 in response to a demand for part-time education and training for those at work in the Food Industry. At that time with 2 part-time staff, FITU offered a range of short courses and the part-time Diploma in Food Science and Technology.
Under Mary's leadership FITU continued to grow and develop over the years. A Food Business Management Diploma was added in 1994, later the Diploma in Speciality Food Production, Diploma in Corporate Direction, and many more including Diploma in Meat Technology, Certificate in Seafood Technology, Diploma in Leadership in the Agri-food and many more along with short courses and bespoke courses.
As manager Mary always showed great vision and innovation. An example of this was the development in 2006 of a Business Advisory Board to FITU. The members of the board are drawn from industry, state agencies, Department of Agriculture Food & The Marine and internal UCC staff School of Food and Food Business & Development. The board has played a key role in steering the strategic development of FITU.
Another example of this vision was the development & implementation of the FITU Strategy (2019-2022) in partnership with colleagues internal and external to UCC. This strategy identified the core values of FITU as; Excellence, Partnerships, Innovation, Inclusiveness, Passion and Empowerment.
It is true to say that Mary exemplifies these values herself.
A major innovation more recently was the development of foodlineUCC in 2020 in collaboration with Taste4Success Skillnet. foodlineUCC provides online and blended courses.
Over the years Mary developed strong relationships & partnerships both within UCC with many colleagues in the School of Food and Nutritional Sciences, SEFS, Food Business and CUBS, Adult Continuing Education, BEES, ERI and many more.
Mary also developed very strong links between UCC and external stakeholders including the
Department of Agriculture Food and the Marine, Taste4Success Skillnet, ICOS Skillnet, BIM, Macra na Feirme Skillnet, Enterprise Ireland, CAIS, Blas and many more.
Mary has always been a very busy person both inside and outside of work. No doubt she will continue to be busy in her retirement. She will have more time to enjoy her many interests including family, community and her love of nature.
We can assure Mary that the strong team she has built will continue the work of FITU she started and nurtured.
We wish Mary well in her new adventures.
Staff of Food and Nutritional Sciences bid farewell to Mary.