People
People

Research Team
Dr Sheena McHugh is the Principal Investigator (PI) on this project. The research team comprises Fiona Riordan (post-doctoral researcher), Susan Ahern (health economist) and Emmy Racine (PhD researcher).
Collaborators
The team have partnered with national and international collaborators including:
HRB Primary Care Clinical Trials Network Ireland; the National Screening Service in Ireland; Diabetes in General Practice (DIGP) Initiative; Department of General Practice in UCC; HRB Clinical Research Facility Cork; Diabetes Ireland; National Clinical Programme for Diabetes, and clinicians and academics in Ireland and the UK.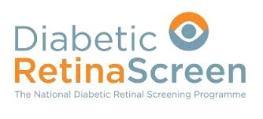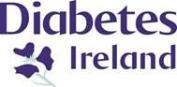 Patient and Public Involvement (PPI)
Our IDEAs PPI panel was established in 2018 and comprises five people with diabetes; three women and two men. Three have type 2 diabetes and two have type 1 diabetes. The panel advises us on the development of the study materials, and makes recommendations on the format, content and wording. So far the PPI panel have met twice, in February and September (2019). Emmy Racine is our study PPI coordinator. If you wish to find out more about our PPI panel please get in touch with Emmy at emmy.racine@ucc.ie.