News
News
Dental Students Volunteer in Kathmandu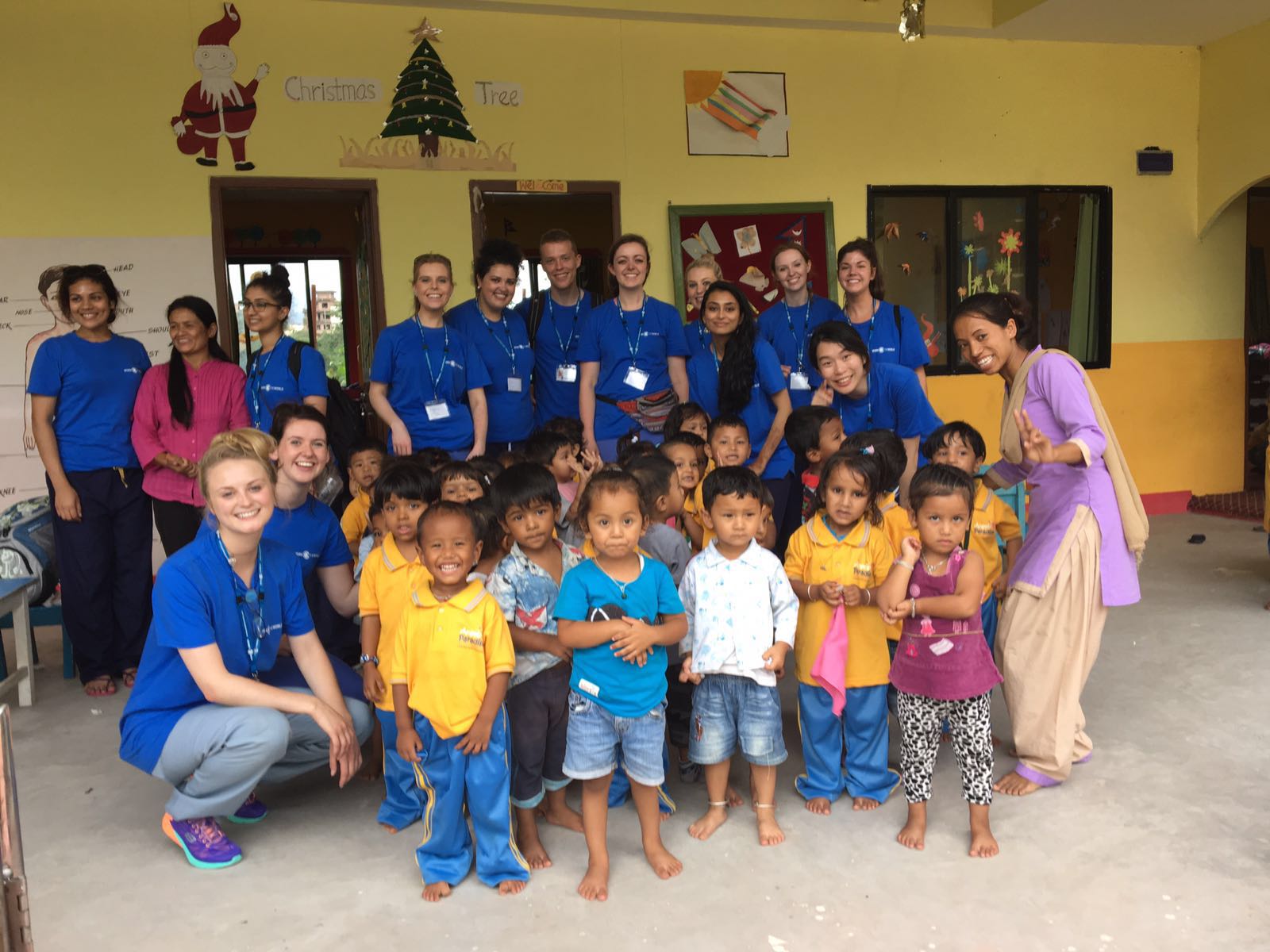 Dental Outreach is a volunteer programme that 4th Year Dental Students take part in the summer after their fourth yearr is completed.
" This year, we decided to carry out our Outreach programme in Kathmandu, Nepal. As you may have heard, in 2015, this area of Nepal was hit by a devastating earthquake with a magnitude of 7.8. Hundreds of public healthcare facilities were damaged in a country whose public healthcare infrastructure was already limited. Nepal has a total of 1400 dentists to serve a population of 28 million people!
We set out to Kathmandu in July 2016 where we began visiting villages, orphanages and schools to provide free dental screening and treatment for those with little access to the dentist. With the help of Kantipur Dental and General Hospital, we were able to travel to remote areas to provide oral hygiene instruction and provide treatment for hundreds of children and adults. For us, it was an insightful view into how dentistry works in this part of the world.
During our time there, we will never forget how the people of Nepal made us feel so warmly welcome in their country. With an amazingly rich culture, history (and cuisine of course!), there was so much to see and learn about a different way of life – memories that will remain with us forever.

As a final note, we would like to thank those who so generously donated to us during our fundraising efforts, especially Cork Dental School & Hospital for all their support! "
4th Year Students – Bachelor in Dental Surgery who went were; Clodagh Scanlan, Niamh O'Mahony, Samantha Michael, Mairéad Hennigan, Paul Hanlon, Krystell Chiu, Jane O'Regan, Laura Shepherd, Nadine Smith, Ozma Khushbakth, Danièle Ryan, Jill O'Driscoll, Kaumal Baig