CNS News & Events
CNS News & Events
Prof. Cryan delivers Plenary Lecture at World Congress on Pain in Yokohama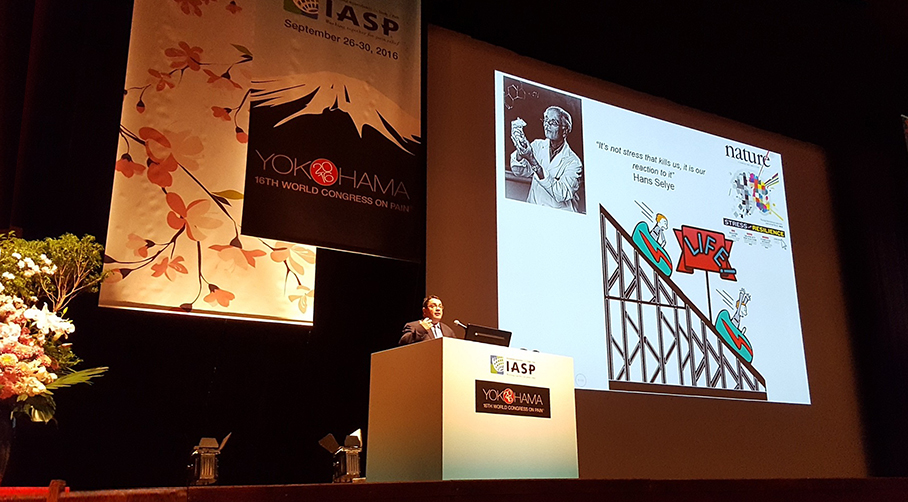 Professor Cryan delivered a Plenary Lecture at the International Association of Study of Pain (IASP) World Congress on Pain. His talk "The Gut Microbiota: A Key Regulator of Visceral Pain" was given in the 5000 seater Yokohama National Convention Hall.
The biennial
World Congress on Pain,
is the world's premier gathering on the topic and took place in Yokohama, Japan, September 26 - 30, 2016. The program comprised of plenary sessions, workshops, poster sessions, and brought together scientists, clinicians, health-care providers, and policymakers to stimulate and support the study of pain and to translate that knowledge into improved pain relief worldwide.
IASP is the leading professional forum for science, practice, and education in the field of pain. Members include professionals involved in research, diagnosis, or treatment of pain. IASP has more than 7,000 members in 133 countries, 90 national chapters, and 20 Special Interest Groups (SIGs).