CNS News & Events
CNS News & Events
Congratulations to Dr Yvonne Nolan UCC's Research Supervisor of the Year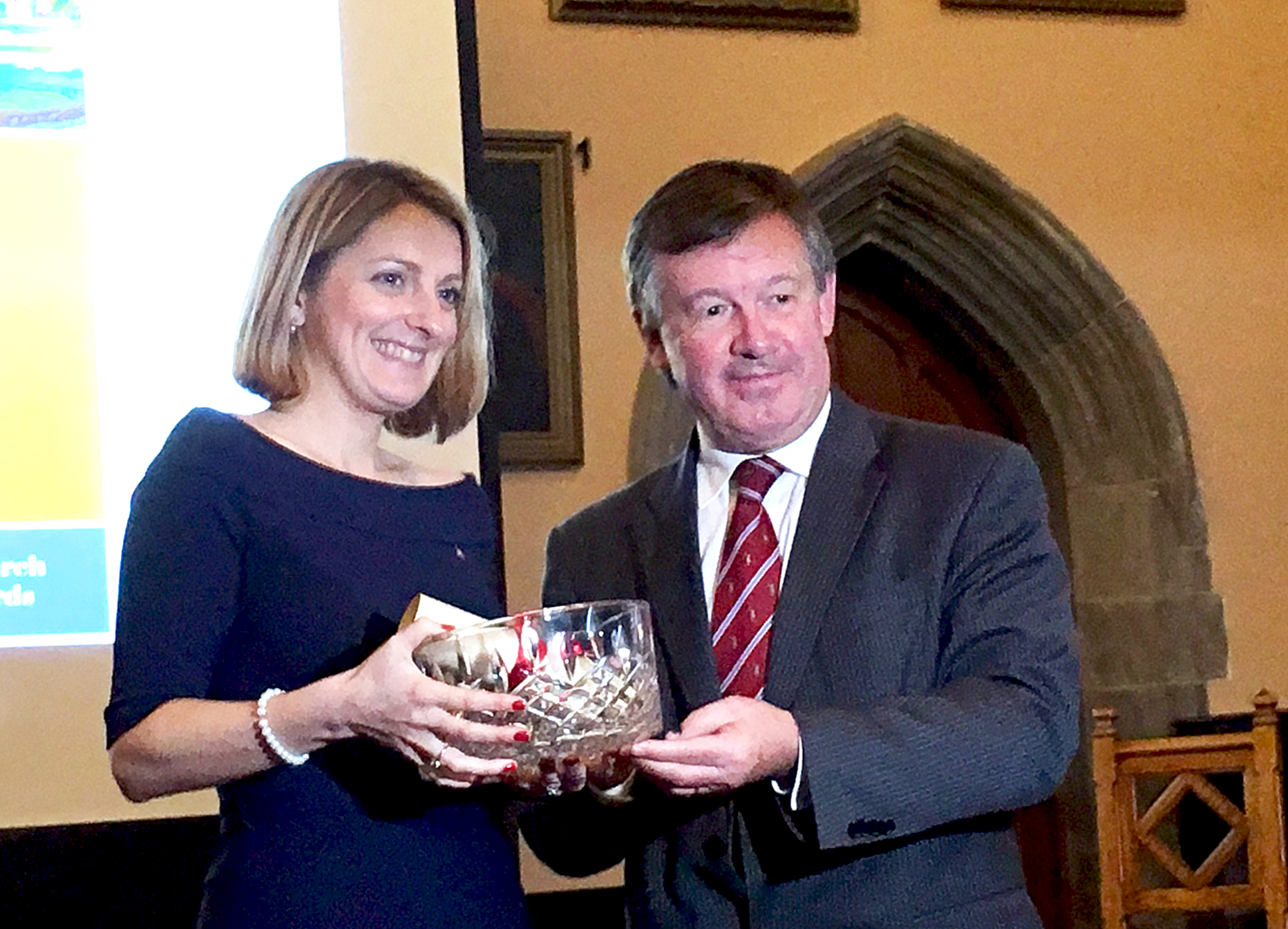 Congratulations to Dr Yvonne Nolan who has been awarded the UCC Research Supervisor of the Year Award 2016. Yvonne was awarded this honour by Professor Anita Maguire Vice President for Research & Innovation, and the award was presented to Yvonne by President Michael Murphy at the UCC Staff Award Ceremony in the Aula Maxima on Thursday evening 6th October.
This award recognises the person who has shown sustained excellence in the supervision and development of exceptional and influential researchers. Yvonne has supervised PhD, MSc and BSc research students for the past 13 years, many of whom have gone on to lead successful research careers locally, nationally and internationally.
In the words of her nominees: "Yvonne has provided unwavering help, support, encouragement and mentorship during our PhD journeys. She provides a framework that enables us to grow as scientists ensuring our experiments are well designed and executed but also allowing us to develop and pursue our own ideas. When we encounter bumps along the way, Yvonne provides guidance on how to get through the rough patches. This supervision has greatly helped our development as researchers".
At the awards ceremony UCC honoured a number of staff members for their outstanding contributions to University life, combining presentations and accolades to winners from three separate award schemes: Teaching & Learning; Staff Recognition; and Research. The Research Awards were sponsored by Gilead Sciences Ireland and this year UCC acknowledged excellence in research activity across six categories: Early Stage Researcher of the Year, Research Supervisor of the Year, Research Support Person of the Year, Research Team of the Year and Career Achievement.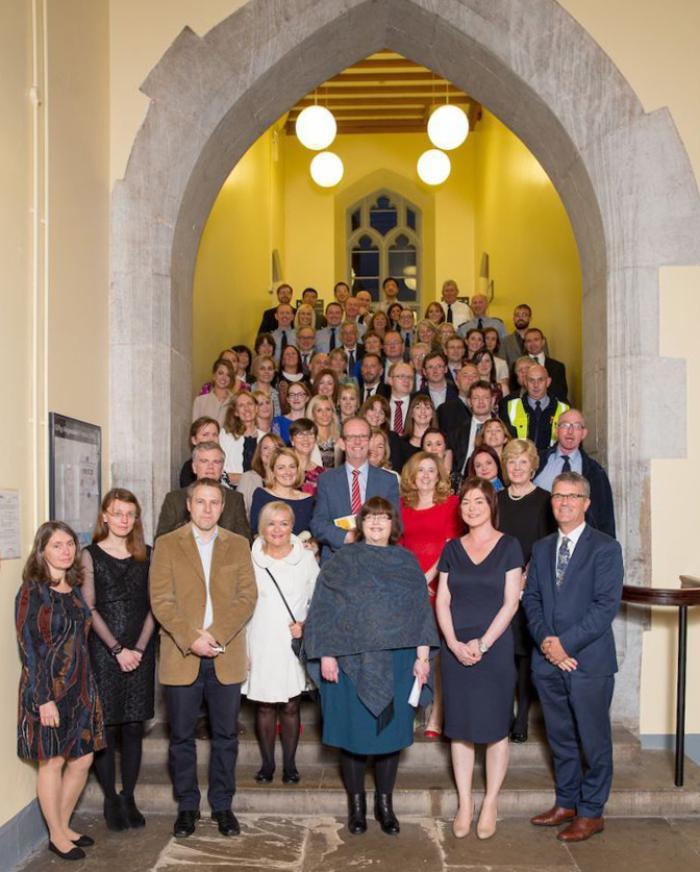 Dr Yvonne Nolan second row on the left pictured with UCC award winners (photo Tomas Tyner)