News & Updates
News & Updates
Showcase your citizen engagement projects - EU Exhibition Call for Proposals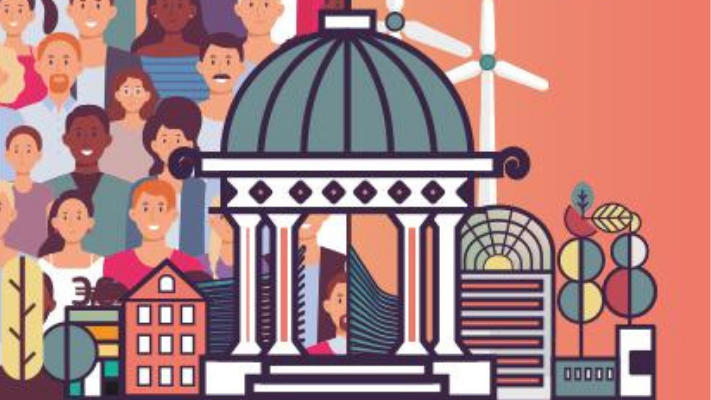 The Citizen Engagement and Deliberative Democracy Festival is an annual event organised by the European Commission's Joint Research Centre in the framework of the EU Community of Practice on Citizen Engagement. This year, the 3rd edition of the Citizen Engagement and Deliberative Democracy Festival will happen online, spread over the week of 6-12 December.
The aim is to reach out to different services across EU institutions, civil society organisations and leading citizen engagement and deliberative democracy practitioners from Member States. The activities envisaged during the two days fall roughly into the following categories: showcasing, debating, networking, capacity building, planning and further consolidation.
The programme of this Festival will be a mix of different formats from Commissioners' addresses, keynotes, moderated sessions and conversations with Commission services, CSOs and other MSs initiatives, citizen engagement activities, training exercises, a performance to a virtual exhibition of citizen engagement and deliberative democracy projects. The target audience of this Festival includes practitioners, policymakers but indeed it is open to any citizen interested in this topic.
The festival organisers are looking for citizen engagement projects to be showcased a virtual exhibition. Projects could bring novel approaches to citizen engagement, focused on ideals of deliberation or of co-creation, which can span art, science, and technology.
Proposals are welcomed from organisations from all over Europe that show the potential of citizen engagement projects on matters that concern EU citizens. The ambitions is to not just share learn from your experience, but also to explore ways ito collaborate.
If you are interested, please fill in the application form available online until 31st October 2020.
If your project is selected, you are requested to provide a short video, with a maximum duration of 3 minutes, explaining your project.
For more on this story contact:
Questions about the festival can be sent to: EU-CITIZEN-ENGAGEMENT@ec.europa.eu