News & Updates
News & Updates
Partnering for Engaged Research: Environment and Climate Action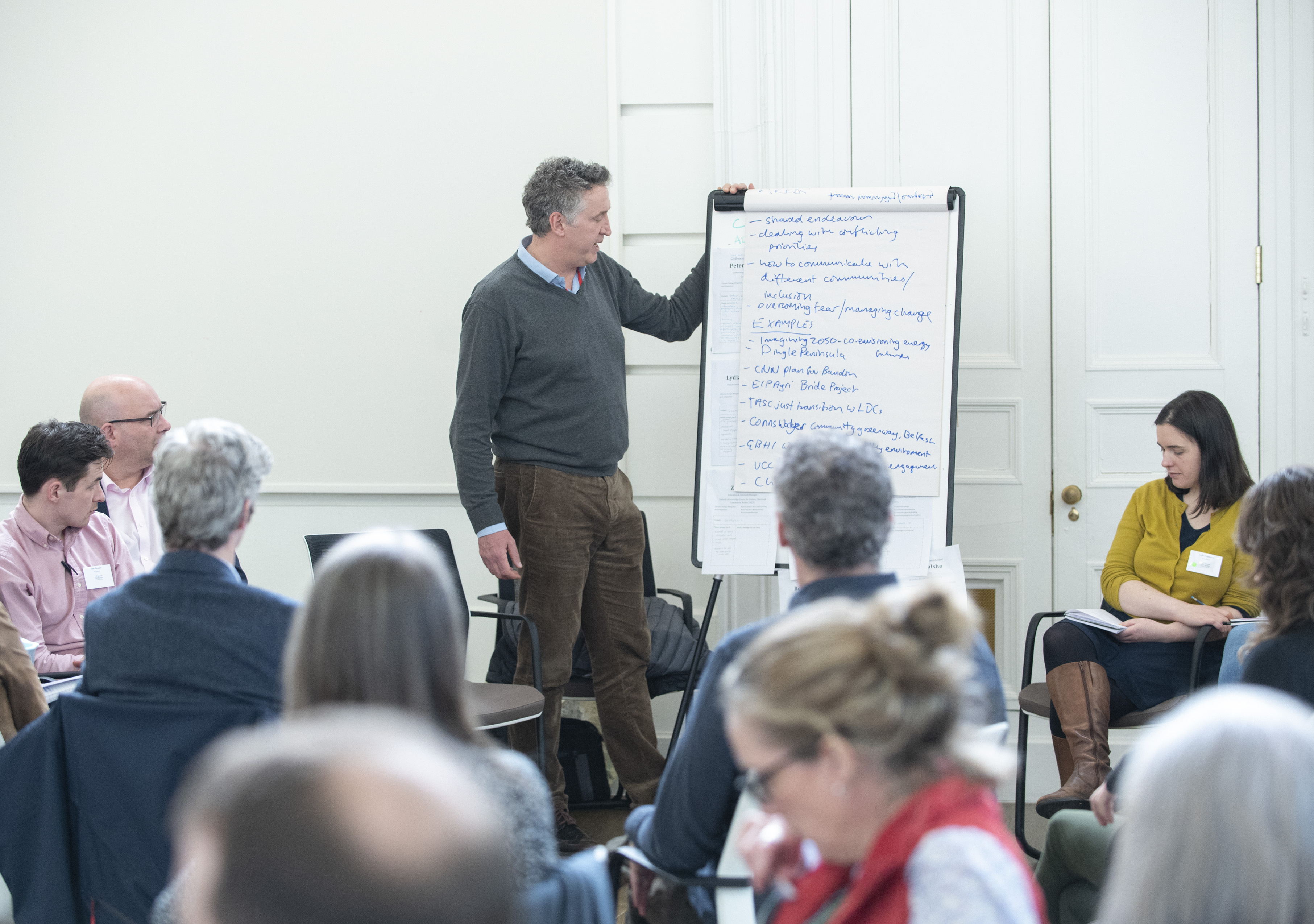 Over 50 civil society representatives and researchers actively working on environment and climate challenges gather for an in-person networking event to explore partnering for engaged research projects.
A collaboration between UCC Civic and Community Engagement, Environmental Research Institute, The Wheel and Access Europe - this in-person networking was first and foremost an opportunity to network both community partners and researchers. Creating a a forum to explore community research needs, identify common interests and ambitions and make connections, the event aims to be a catalyst for future project partnerships and collaboration for climate action.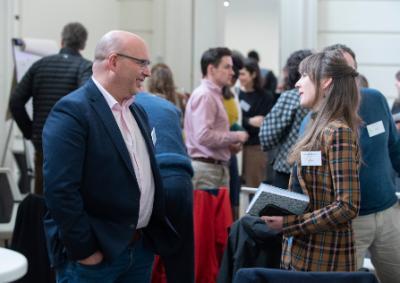 Engaged research is about research that is advanced with community partners rather than for them. Not only can this approach make for more impactful research, but for community partners it provides an excellent opportunity to deliver research for societal impact that can cultivate an evidence base to inform services and advocacy work.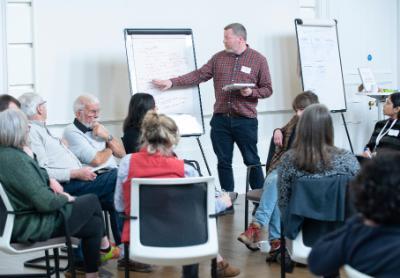 As well as an opportunity to network, presentations from The Wheel, Civic and Community Engagement at UCC, and UCC Engaged Research Officer shared information and practical advice for mobilising engaged research. They highlighted funding opportunities and supports that are available to researchers and organisations pursuing projects, such as the EU's LIFE programme and the Interregs and opportunities for international collaborations through the UNIC European University.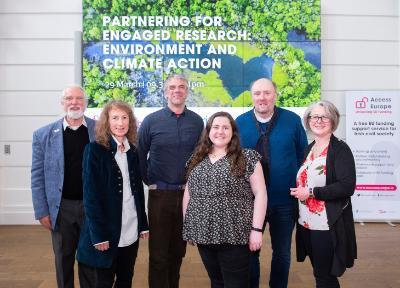 L to R: John Barimo, UCC Engaged Research Officer; Dr Clare Watson, recipient SFI Engaged Research of the Year Award; Cathal O'Mahony, Research Scientist and EU Grant Manager; Emma Murtagh, European Programmes Manager, The Wheel; Dr. Martin Galvin, Head Civic and Community Engagement at UCC, Ciara O'Halloran, Programme Officer, Civic and Community Engagement.
For more on this story contact:
For more information contact Martin Galvin at civic@ucc.ie.