News and Views
News and Views
College of Business and Law Annual Scholarships and Prizes Ceremony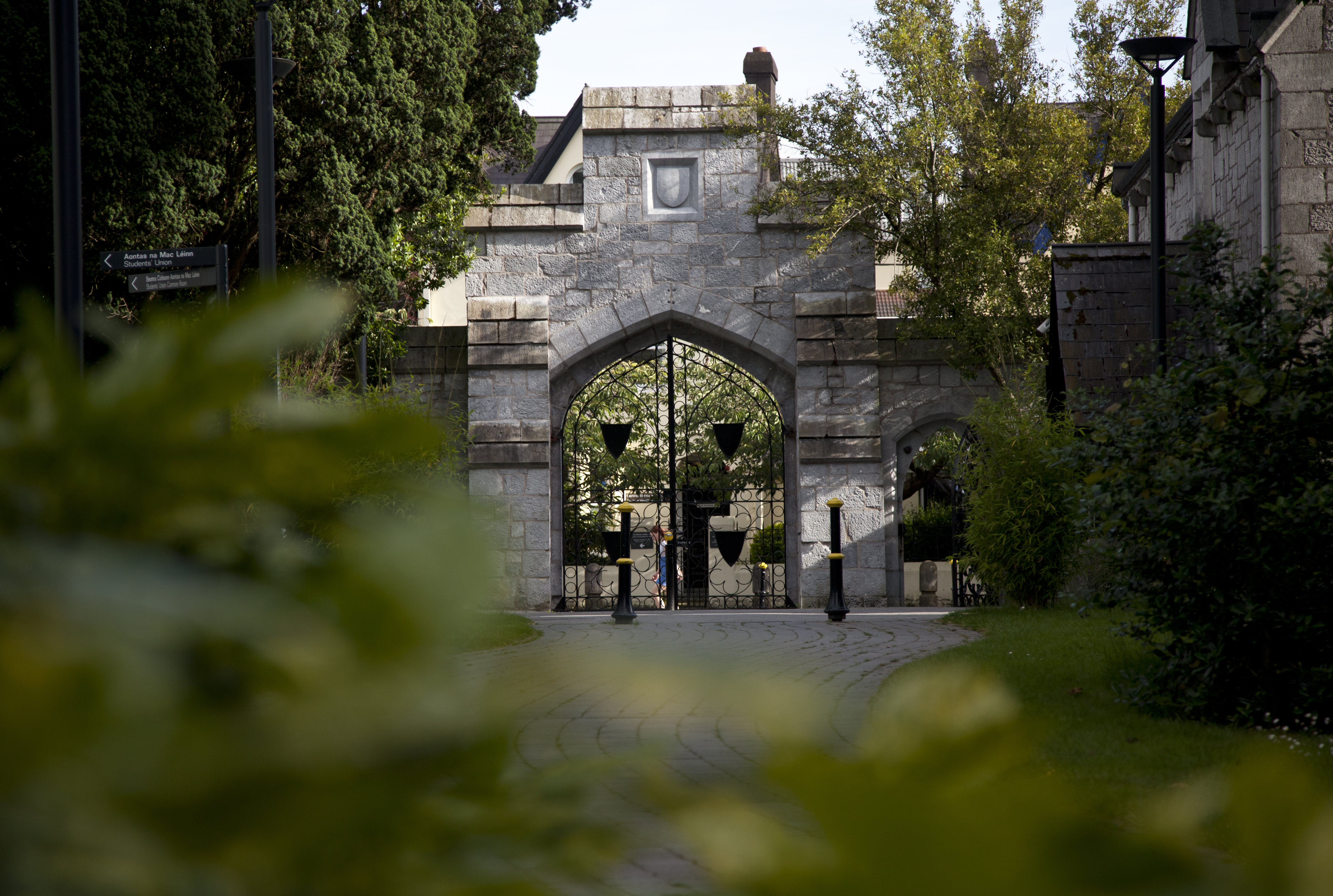 The College of Business and Law (CoBL) held its annual Scholarships and Prizes ceremony on 25th April. It was a special occasion held on campus in Devere Hall after two years of celebrations online.
Acknowledged at the ceremony were the achievements of over one hundred sixty CoBL students in the academic, workplace and personal spheres. Professor Ursula Kilkelly, Head of the College, hosted the event and was joined by Professor Mark Poustie, Dean of the School of Law, Professor Anthony McDonnell, Deputy Dean of Cork University Business School (CUBS), Professor Eleanor Doyle, Vice Dean for Internationalisation and External Engagement in CUBS, and Dr Fidelma White of the School of Law.
The wide range of scholarships and prizes were made possible by the generosity of the College's many sponsors, partners and donors, several of whom were at the Ceremony to present their sponsored awards to the students.
New awards presented at the Ceremony this year included the Ronan Daly Jermyn Scholarship which recognizes diversity in the School of Law; the Ornua Scholarship and the Carbery Group Scholarships, both for postgraduate students in Co-operatives, Agri-Food and Sustainable Development.
Other new prizes this year included the Bishopstown Credit Union Prize in Business and Financial Economics; the Comyn Kelleher Tobin LLM Scholarship; The CUBS Dean's Scholars List; The KPMG Outstanding Scholar; The KPMG Women in Accounting Prize; the Maples Group Scholarship; the McCann FitzGerald Law Bursary; and the Aoife O'Connell Memorial Prize. The College offered the inaugural "Head of College Exceptional Achievement Award."
Four students spoke at the Ceremony: Orla Leahy, BCL Law and Irish student, who was awarded a College Quercus Academic Scholarship, talked about her contributions to student life. The recipient of the "Head of College Exceptional Award" David Giles, a BCL Business and Law student, told the audience about his activities in the College, while Aisling Allen and Armina Golchin spoke about their positive experience participating in the John Molson Undergraduate Case Competition.
Performing at the Ceremony was Iona Ritchie, UCC Quercus Creative and Performing Arts Scholar, who played the fiddle. Donnchadh Hughes, also a UCC Quercus Creative and Performing Arts Scholar, played the piano for guests at the reception in the Aula Maxima which followed.
.