News
News
Cork Carnival of Science 2022: Back with a Bang!!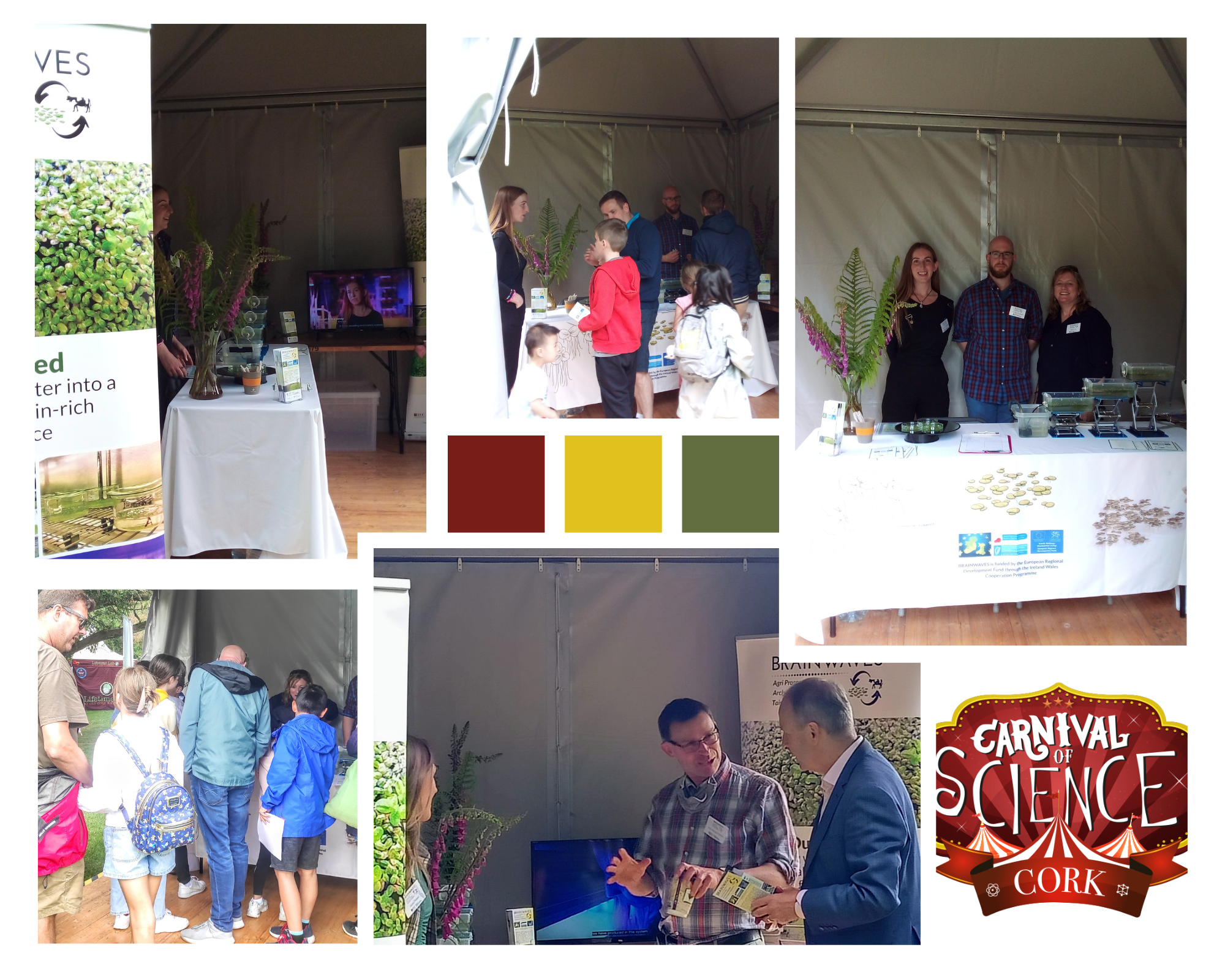 After a 2 year absence, the Cork Carnival of Science came back with a bang this month. Our project team was delighted to showcase Brainwaves at the science-filled spectacular, held at Fitzgerald's Park on June 11th and 12th.
Organised by Old Cork Waterworks Experience with support from Cork City Council and SFI, the free, weekend long event showcased the wonders of science for all ages. We joined a jam-packed lineup that featured live demonstrations, hands on workshops and interactive experiments.
Thanks to everyone who stopped by to chat to our research team, discover our tabletop flow through system in action, watch our video and share their own insight and perspectives with us. We were particularly thrilled to see over 54 new people sign up to our project newsletter. Who knew one little plant could be so interesting!
An incredible 25,000 people visited this STEM wonderland over the weekend, according to organiser estimates. Even An Taoiseach Micheál Martin and Lord Mayor of Cork City Colm Kelleher took the time to stop by our stand on Exploration Avenue to discuss the potential of duckweed for Irish agriculture.
Coinciding with the event, science and technology magazine Silicon Republic featured an interview with project lead investigator Prof Marcel Jansen about his research and involvement in duckweed. Check it out here.
All in all, the revived Carnival was a huge success. We were thrilled to meet so many wonderful, curious visitors of all ages interested in our circular economy work and engaged with the concept of duckweed-based remediation systems. No doubt this event will inspire a future generation of STEM enthusiasts – including budding plant scientists!