Events
Events
UCC CI held a successful Chinese Rabbit New Year Celebration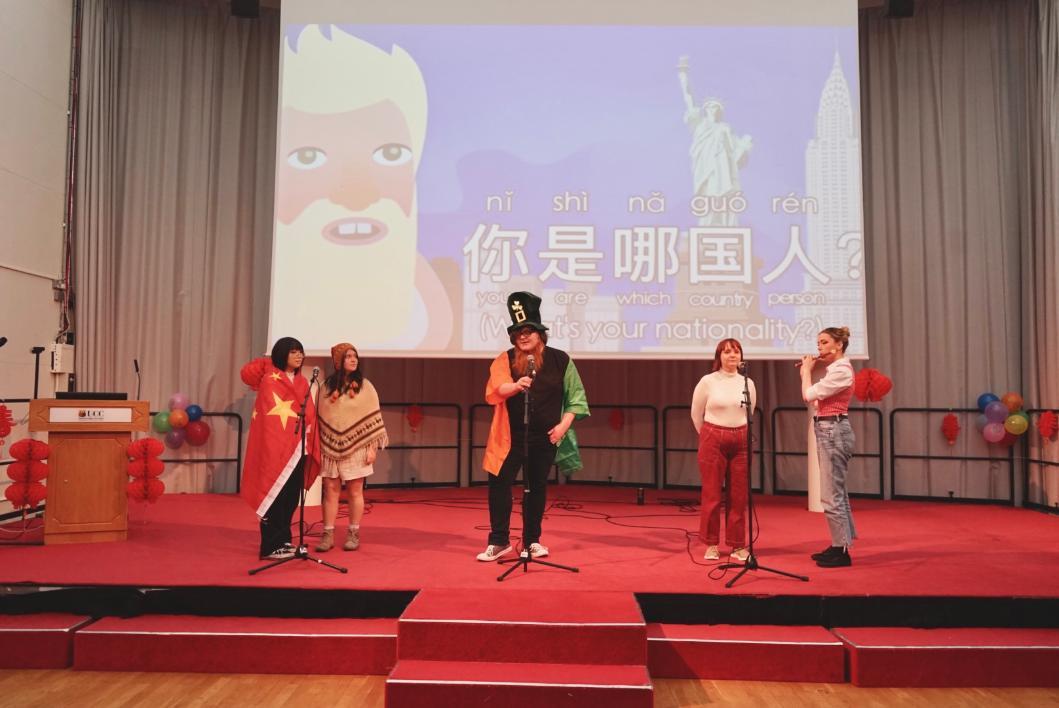 The Confucius Institute at University College CORK kicked off its Year of the Rabbit Chinese New Year Celebration on February 4, 2023, with over 400 attendees including representatives from the Chinese Embassy in Ireland, the Lord Mayor of Cork City, the representative of Cork County, the Vice President of the University of Cork, and the Directors of Confucius Institutes from all over Ireland and Northern Ireland, among others.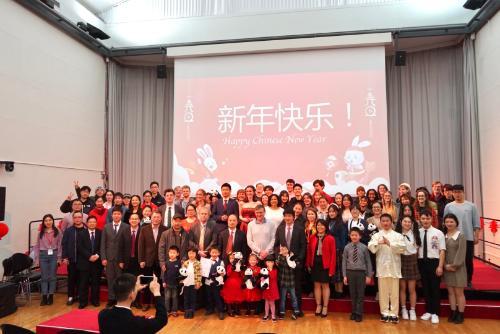 The event included speeches by several notable individuals, including the Mayor of Cork, Cllr. Deirdre Forde spoke about the unique charm of the Chinese language and culture and the great achievements of the Confucius Institute at UCC in promoting exchanges and cooperation between China and Ireland. The Vice President of the UCC, Professor Paul McSweeney discussed the flourishing relationship between schools and cities in China and Ireland, while the representative of County Cork, Cllr. Seamus McGrath spoke of cultural similarities between China and Ireland. Counsellor Huang He from the Chinese Embassy in Ireland expressed his hope for further exchange and mutual appreciation in the fields of education, culture, science, and technology between China and Ireland, while the Director of the University of Galway, Professor Timothy O'Brien discussed future collaboration with the other Confucius Institutes in Ireland.
The celebration with diverse and exciting performances including a Chinese fan dance, Chinese folk instruments, warm songs, classical and youthful dances, magic tricks, and Taijiquan. Many of the performers were students taught by the Confucius Institute, showcasing their achievements and encouraging more students to learn about the Chinese language and culture. The ceremony also included awarding prizes for the second "Aihua Cup" drawing competition and the first "Aihua Cup" Chinese essay competition, with a total of 40 entries winning prizes and stimulating interest in the Chinese language among Irish students. The Confucius Institute in Cork sends best wishes for the New Year and will continue to work towards building bridges of friendship between China and Ireland and promoting Chinese language education and cultural exchange.