News
News
January Icebreakers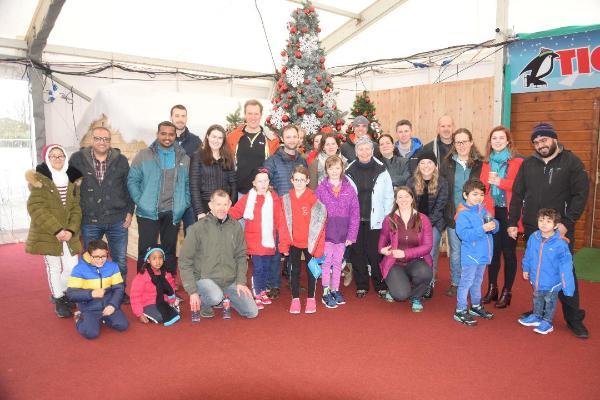 On Friday 24th January, as a continuation of the monthly "Coffee and a Gas" initiative, members of the CUH Anaesthetic Department gathered in the Anaesthetic Office for pizza. This provided an excellent opportunity for us to welcome new members to our Department and to chat in a relaxed non-clinical environment.
On Saturday 25th January, members the CUH Anaesthetic Department and family members attended the "Cork on Ice" ice rink. The turnout was even bigger than for the December ice-skating outing and great fun was had by all. Dr Ahmed Bakhet brought his camera and his lovely wife provided some home baking. There are unconfirmed reports of a collision between two members of the group (allegedly both were skating backwards at the time) resulting in one senior anaesthetist becoming more acquainted with the ice than intended, but unfortunately no photographic evidence exists of this. The session was followed by a debrief over a round hot chocolates.
Many thanks to everyone who participated, especially to Dr Murray Connolly and Dr Jemima Nilan for organising these events and to Dr Bakhet for providing the photographic services.
Drs Oonagh Hickey, Niamh McAuliffe, Brian O'Donnell (Consultant Anaesthetists)