News Archive
News Archive
Brendan Goggin Alfred O' Rahilly Public Lecture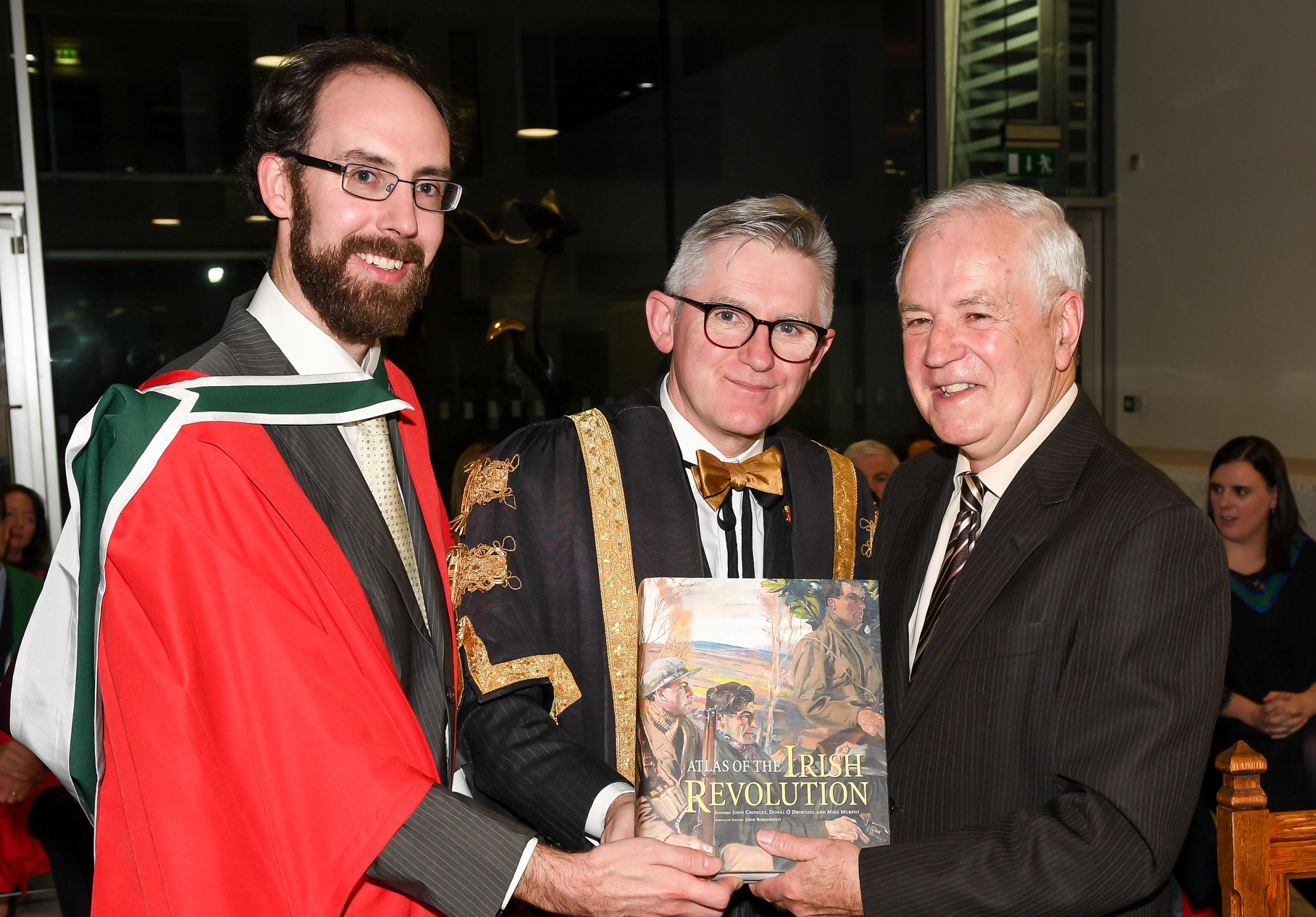 Brendan Goggin delivered the Alfred O'Rahilly Public Lecture at the Adult Continuing Education Winter Conferrings on Thursday the 25th of October.
Lifelong learning began at UCC in 1911 through the introduction of extension courses by President Bertram Windle. It was formalised in 1946 when then President Alfred O'Rahilly made it the first Irish university to launch outreach education programmes. The diversity of programmes and the backgrounds of students have changed considerably over the decades, but ACE has maintained a commitment to delivering programmes to the highest academic standards. The graduation ceremony acknowledges the educational achievements of the students, many of whom have combined their learning with work and family commitments.
The Alfred O'Rahilly Lecture was initiated in 2017 to explore the public mission of higher education, especially in areas like adult education, access and community engagement. Brendan Goggin, a UCC graduate and former Registrar of CIT, gave the 2018 lecture, on the historic occasion of UCC's first graduation ceremony in Cork City Hall on October 25th.
As a former Registrar of Cork Institute of Technology, he is especially well placed to deliver this lecture. CIT together with Cork City Council, UCC and Cork Education & Training Board is one of the four original MOU partners in Cork Learning City.
Brendan Goggin began his teaching career in the Crawford Municipal Technical Institute in 1970. Following a short period in Athlone RTC during its start-up year.
He returned to a full-time position in the Crawford in 1971. Ultimately Crawford was subsumed into the new Cork Regional Technical College in 1973, which ultimately became Cork Institute of Technology. Brendan was an influential actor in all these developments and became Registrar in 1994, a role he filled with distinction till 2008. He is also a leading member of the GLLiC Learning City Committee, which was responsible for hosting the 3rd International Conference on Learning Cities on behalf of UNESCO in 2017. He frequently delivers public lectures on topics related to the history of Cork City including its educational legacy. He graduated with a B.Sc. in Chemistry from UCC in 1966 and was elected President of the UCC Student's Union in 1968.
Brendan Goggin's Lecture can be read in full at this link: Brendan Goggin Alfred O'Rahilly Lecture