Continuing Professional Development in Building Work-based Resilience in Self and Others
Course Fact File

| | |
| --- | --- |
| Code | CCPDBR |
| Duration | 12 weeks |
| Teaching Mode | Part-Time |
| Qualifications | Cert |
| NFQ Level | Level 9 |
| NFQ Award Title | Level 9 |
| Fees | €995 See Fees and Costs for full details. |
| Closing Date | 18 September 2023 |
| Next Intake | September 2023 |
| Course Delivery Method | Online |
| Venue | Online |
| Start Date | September 2023 |
Course Outline

It's well recognised that excessive or sustained pressure can lead to stress. Occupational stress poses a risk to businesses and can result in higher sickness absence, lower staff engagement and reduced productivity. According to the HSE, 17.9 million working days were lost to stress, anxiety or depression in 2019/20. In 2021 the Chartered Institute of Personal and Development (CIPD) through their health and wellbeing at work survey report, showed that stress continues to be one of the main causes of short and long-term absence in the workplace. Overall, nearly four-fifths of respondents reported some stress-related absence in their organisation over the last year. Positively, more employers are recognising stress as an issue, and taking steps to tackle stress within their organisations.

This part-time fully online delivered programme provides managers, trainers, teachers, HR practitioners and those interested in self-care with the insight, knowledge and tools to promote wellbeing and build resilience in individuals and teams. The programme offers a clear insight into best practice and current research in this area and provides a strong focus on practical skills that can be used in diverse settings to support wellbeing and resilience. Please see below a short introductory video about the course.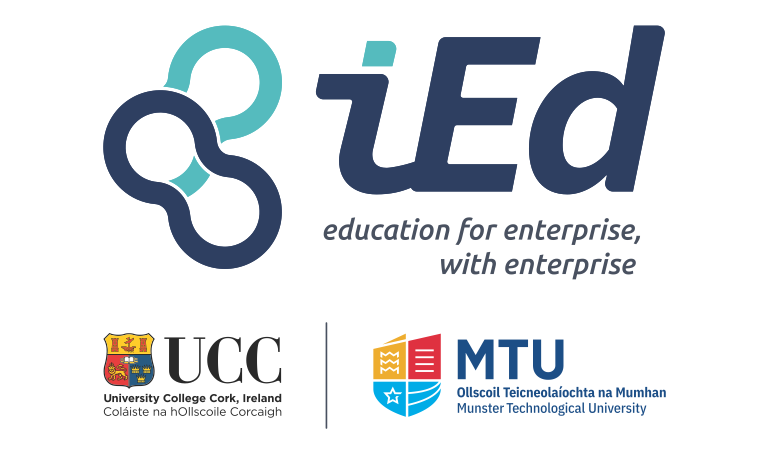 Course Queries
For Academic Queries and Course Content Queries please contact the Programme Coordinator Pat O Leary at p.oleary@ucc.ie.
For Online Application Support please click here.
If you require further assistance with your online application please contact the Programme Administrator Sinead Lennon at s.lennon@ucc.ie.
Course Practicalities
This programme is delivered fully online and is completed within three months. It is designed for those interested in the promotion of wellbeing within a diverse range of settings. There will be a total of six three hour lectures and one six hour workshop. Relevant support materials will be provided, and this will include the provision of an online resource folder that contains practical material for the promotion of wellbeing and the building of resilience among teams and groups. Each participant will learn coaching skills which will assist in one-to-one sessions. One 2,500-word portfolio and a self-reflective learning log will be required as part of the assessment process. Research, reflection and the sharing of personal insight will be encouraged throughout the delivery of the programme.
Why Choose This Course
This short programme brings together key insights, in relation to building resilience, from the areas of Coaching Psychology, Positive Psychology, Mindfulness, Reflective Practice, Wellbeing, Research Skills, Team Development and one to one Person Centered Coaching. It is offered in the recognition that organisational settings are increasing concerned at the impact of stress on employees and in many cases are actively seeking ways to support staff through changing and challenging times. This course is suitable for those who wish to build their own wellbeing and mental strength and for those who wish to promote and develop wellbeing in the workplace. We live in a time of great complexity and volatility which challenges us to develop a style of engagement that adapts and meets such uncertainty with skill, self-care and psychological flexibility. This programme provides a roadmap for that journey.
Requirements
Be at least 21 years of age by 1 January of the year of application
Hold an NFQ Level 8 degree, in which at least a second-class honours was awarded;
Or hold an appropriate professional qualification with at least two years' significant experience in a leadership or management position
Applicants whose first language is not English must have attained IELTS Level 6.5 or the equivalent TOEFL score.
Final selection of candidates will be subject to the approval of the Programme Team.
Fees and Costs
€995
A limited number of places on this course are available under the Springboard+ initiative which provides fee subsidies of 90-100% for eligible applicants. For more information on Springboard+ and to apply under this scheme, please go to https://springboardcourses.ie/details/10581
For further information on fees and financial supports please click here.
How To Apply
Applicants need to be aware of the IT student checklist below before applying:
You will need access to a laptop or desktop computer running a modern supported operating system with all software updates.
Some of UCC's services (e.g. the Canvas Virtual Learning Environment) link to an external site and also have mobile apps for iOS and Android Devices that you may wish to use as part of your studies. However, we recommend using your desktop web browser for submission of assessments.
You should always use the most current version of your preferred browser. In general, we recommend the Chrome Web browser (Important Note: Internet Explorer will not work with Canvas).
We recommend a reliable broadband connection with at least 2Mbps or more.
You will require an Office suite of software (Microsoft Office or equivalent) and a PDF reader. You should always use the latest version of this software. All UCC students will have access to Office 365 which includes software such as Word/Excel/Powerpoint etc. once registered.
To Apply for this course please follow the steps below:
When you log into the Application Portal:
Click Apply Online
Select Start a new Adult & Continuing Education Application
On the 2nd tab Academic Level
Select the following options:
Academic Level: Adult Continuing Education (ACE at UCC)
Course Type: ACE Part-time Courses
Academic Programme: The course title you are applying for.
During your online application you will be required to upload the following documents:
Application Statement
Birth Cert or Passport
Passport Photograph
Curriculum Vitae
English Language Test Report [if applicable]
Transcripts [if applicable]
For queries regarding course content or timetables please contact