News
News
The Impact of Covid-19 on women working in precarious employment in universities.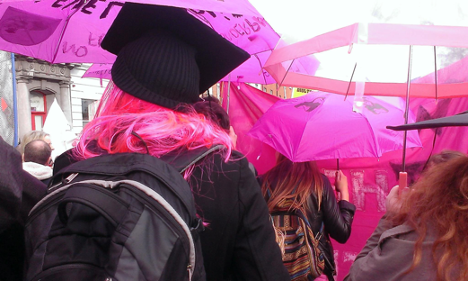 Congratulations to Dr. Theresa O'Keefe and Dr. Aline Courtois!
As long-term precarious workers, they founded Third Level Workplace Watch in 2013, a collective of precarious academics who came together to resist casualisation in Irish higher education institutions. Their joint publications on academic precarity can be read here (open access) and here (paywalled).
Read their article on this relevant topic here: https://gendersociety.wordpress.com/
Dr. Theresa O'Keefe is a Lecturer in Sociology and Criminology at University College Cork in Ireland. Theresa writes on precarity, feminism in conflict zones, the gendered violence of the state and has published in a range of feminist journals including Feminist Review, International Feminist Journal of Politics and Women's Studies International Forum. You can follow Theresa on twitter @theresa_okeefe.
Dr. Aline Courtois is a Senior Lecturer in Education at the University of Bath. Aline writes on precarity, higher education and elite schools and has published in the Journal of Education Policy, Higher Education, The British Journal of Educational Studies and other sociology of education journals. You can follow Aline on Twitter at @Aline_Courtois.