News
News
Professor of Criminology is visiting professor with us!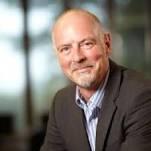 We are delighted to announce that Professor David Wall is a visiting Professor with us for the academic year. David is Professor of Criminology at the Centre for Criminal Justice Studies in the School of Law, University of Leeds.
Professor Wall led a research seminar titled 'Cybercrime Kingpins: The changing division of criminal labour within the modern cybercrime ecosystem' here in October 2019 which was well-attended, especially by our criminology students.