News
News
COP26: Dr Tracey Skillington participates in expert panel at UNFCC event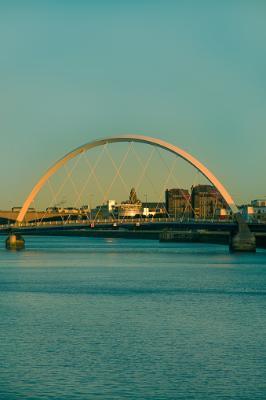 On November 5th, our colleague Dr. Tracey Skillington will participate in a UNFCC COP26 side-event in Glasgow, co-hosted by the University of Cambridge and Strathclyde University, as an invited speaker.
Dr. Skillington will participate in the expert panel 'Rising Temperatures, Expanding Human Rights and the Obligations of States and Private Actors for Global Climate Justice' on the day along with fellow speakers Rt Hon Lord Robert Carnwath (former UK Supreme Court Justice / Hon Fellow of Trinity College, Cambridge / Hon Professor, UCL), Dr Kim Bouwer (Durham Law School); Dr Joana Setzer (Grantham Research Institute GRI, LSE); Adv Lucy Maxwell & Adv Sarah Mead (Legal Counsels, Urgenda Foundation).
This event (Climate Law and Governance 2021) follows on from the UNFCCC Climate Dialogues Legal Roundtable in December 2020 and the 'Climate Change, the Sustainable Development Goals (SDGs) and the Law' pre-conference hosted by the University of Cambridge in October 2021.
Congratulations Tracey from all your colleagues!