News
News
Understanding Social Prescribing – Study identifies new insights from services in Cork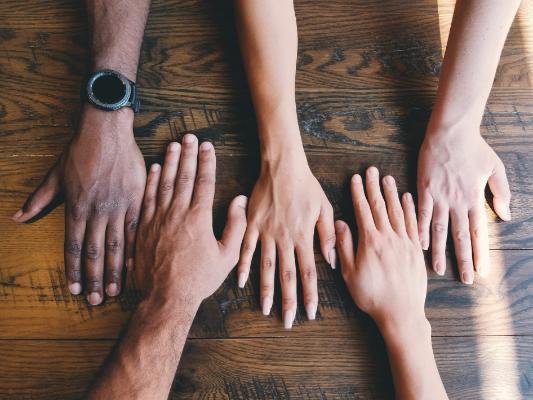 Social Prescribing is a new approach to supporting population health and well-being that is based on the assumption that people's health needs could be better addressed if their social, emotional and practical needs were met. It is an approach which involves linking healthcare service users with non-clinical sources of support in their local communities through Civil Society Organisations. A recent University College Cork study explored understandings of this approach in Cork amongst stakeholder groups involved in services using a social prescribing approach. The findings of this project have highlighted the potential for social prescribing as a new space for supporting health and well-being and has defined and documented key components of the social prescribing approach.
This CARL-project was undertaken by Dermot O Callaghan, a Master of Social Policy student in UCC School of Applied Studies Cork in collaboration with Julie Connolly, manager of Cork Volunteer Centre and supervised by Dr Eluska Fernández. Cork Volunteer Centre is an organisation in Cork that provides a linking service between prospective volunteers and non-profit organisations and offers supports for both prospective volunteers and non-profit organisations seeking volunteers. Speaking about the research Julie Connolly reported:
"This research is a welcome piece that explores opportunities for Cork Volunteer Centre to potentially become involved in one important aspect of social prescribing in the Cork area. We were very happy to have been involved in it".
As well as highlighting the potential for this approach to support population health and well-being in Ireland, participants in this study supported existing definitions of social prescribing as a non-clinical, formalized linking service to support people's health and well-being through community engagement. Key components including fostering person-centeredness, flexibility, a holistic perspective, a community focus, the social dimension of well-being and a relationship-based approach were identified by participants and moreover, the centrality of social prescribing being integrated into a society-wide approach to support population health and well-being was emphasised. Dermot O Callaghan spoke of the experience of completing this CARL project:
"Engaging in this research process, while challenging due to the year in question, was a thoroughly engaging, enjoyable and rewarding experience. I would like to sincerely thank everyone who was involved in producing this piece of research including particularly the enthusiastic and willing research participants, Julie and everyone at Cork Volunteer Centre, my research supervisor Dr Eluska Fernández and Anna Kingston from UCC CARL."
For more on this story contact:
Find out more about CARL (Community Academic Research Links) here.