News
News
Study informs 'Mind Your Head' programme evaluation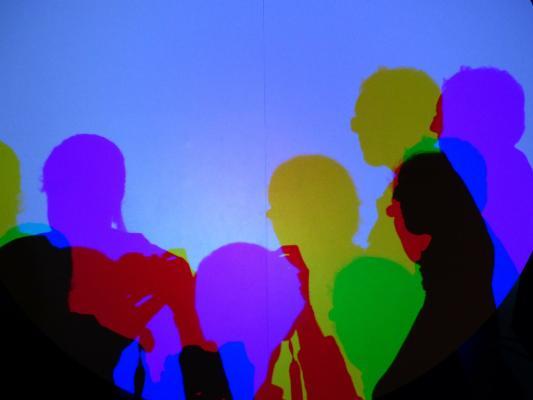 The importance of offering young people a space to discuss concerns and opinions surrounding mental health has been documented in a recent collaborative study in University College Cork. The research was undertaken in partnership with Youth Work Ireland, Cork and the Health Action Zone and informs the evaluation of the Mental Health and Wellbeing Programme, 'Mind Your Head' that has been running in Cork for over 10 years.
The 'Mind Your Head' programme was designed as a resource for exploring mental health issues with young people. The recent research was undertaken by Colin Koyce, MA Social Science Youth Arts and Sports Education and supervised by Pat Leahy, School of Applied Social Studies. Delivered as a Community-Academic Reseach Links (CARL) project, Colin worked together with the community research partners in an analysis of the programme.
Findings suggest that the programme was impactful in developing young people's mental health literacy through being inclusive and young person centred. This was highlighted through its facilitation of different learning styles, its wide subject matter, non-judgemental atmosphere, competent and professional facilitators, the ownership over the programme that the young people had, the co-facilitation at the centre of its ethos, its development of life skills, and it being based within the young people's immediate community.
Speaking about the findings Joseph Curtin, Youth Worker with YWIC said,
"This research gives YWIC and HAZ a good foundation for further evaluation into the Mind Your Head Programme - as recommended by the researcher Colin. Some of Colin's observations will also be included in the new publication of the Mind Your Head programme which will go to print soon."
The research partners Youth Work Ireland Cork (YWIC) and the HSE Health Action Zone (HAZ) have been working in partnership since the establishment of the Mind Your Head programme over 10 years ago. Both organisations were delighted to have the opportunity to work with CARL, with the aim of evaluating the Mental Health & Wellbeing programme.
"The process was straightforward and was not too onerous. Colin was a breeze to work with, and was very professional at all times. Whether it was in the classroom observing the workshops, or meeting for a coffee to give ongoing updates. The process worked well and fitted into our weekly schedule" says Joseph Curtin, Youth Worker with YWIC.
Commenting on the experience, student reseearcher Colin also highlighted the value of this type of engaged research in terms of skills and professional development,
"Working with Youth Work Ireland, Cork and the Health Action Zone, was an experience I can barely put into words. I gained a comprehension on how to deliver an effective and powerful workshop surrounding mental health. I also received an ample amount of knowledge on how to be an effective youth and community worker. Working alongside Joseph and Elaine, developed me as a professional, academic, and as a person as they shared their valued wisdom and experience with me, which I will carry over into each and every vocation I find myself in" says Colin Koyce.
"Even away from Youth Work Ireland, Cork, and the Health Action Zone, prospective students embarking on a CARL project will be very lucky as no matter what organisation they are paired with, they will evolve their academic and professional skills, as they will be shadowing, conversing and working alongside the most skilled and qualified people CARL have to offer."
For more on this story contact:
Students interested in connecting with Community-Academic Research Links (CARL) can see find out more here. Community organisations can find out more here.
For more information on Mind Your Head, see www.myh.ie