News
News
"It's not all negative like" - UCC Research Study looks at Adolescent Girls' Perceptions of Social Media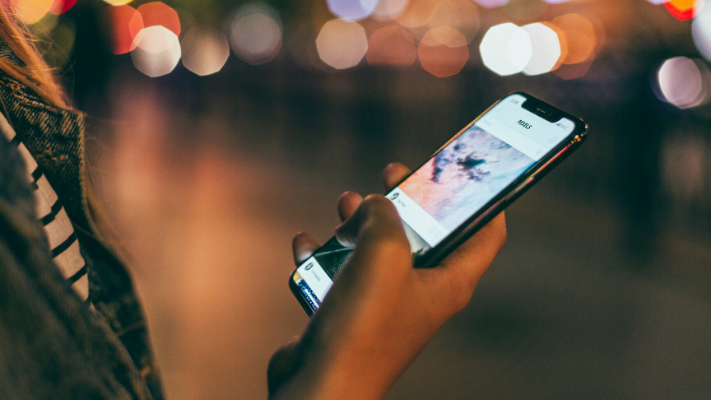 A community group created to empower Irish girls and young women, recently collaborated with University College Cork to research adolescent girls' experiences of using social media. The Shona Project (https://shona.ie/) named after her sister, was founded by Tammy Darcy to give young women a platform to share their own stories and celebrate the achievements of powerful, successful and inspiring women from Ireland and all over the world.
The Shona Project visits schools all around Ireland to meet and talk to girls about how to find their place and identity.
"We encourage girls to be kind to each other, and especially to themselves" says Tammy.
In addition to school workshops, the Shona Project social media platforms address issues such as anxiety, depression, body image, social media, sexuality and gender identity, bullying, family problems, school and exam stress.
UCC Masters of Social Work student Lauren Flynn, under the supervision of Caroline Shore, lecturer in the School of Applied Social Studies, carried out research with the Shona Project as part of a UCC Community Academic Research Links (CARL) partnership. Data collected from an all-girls secondary school in an urban centre in the South of Ireland earlier this year, involved 98 participants aged 14-17 years participating in a survey.
"A significant theme in the research results is that adolescent girls want adults to know that social media does not deserve its overly negative reputation", said Lauren. "Research participants reported feeling that adults have an unduly negative view of adolescent social media use as well as a lack of understanding of the logistics of social media", she said.
Findings from the research indicate that adolescent girls primarily use social media to keep in contact with friends and family and that a majority of participants reported positive experiences of social media, including using it as a tool for communication and source of inspiration, motivation and education.
"The study is a marvellous asset for us. We're so thrilled", says Tammy Darcy, founder of The Shona Project.
Over the past year, we have been working with Lauren Flynn, an MA in Social Work student of UCC, to conduct research on girls relationships with social media. Here she is holding her final thesis.
Huge congratulations Lauren, now go kick ass!!! pic.twitter.com/eZ7Tce6ImN

— THE SHONA PROJECT (@shonadotie) June 12, 2020
Other findings:
Snapchat, Instagram and TikTok were the most used apps.
49% of participants stated that they check their favourite social media app 'almost constantly', with a further 27.6% checking this 'a few times an hour'.
64.3% stated they felt 'happy' when using social media. 26.5% stated the second most frequent feeling is 'motivated'. The third most frequent feeling was 'included' and 'fear of missing out'.
36.7% of participants stated that they 'never' feel upset if they do not receive enough likes on their posts on social media. A further 35.7% of participants stated that they 'rarely' feel upset if they do not receive enough likes on their posts.
A number of participants reported concerns about cyberbullying and anonymity online, fake content, addictive potential, digital footprint, and social pressure.