News
News
Quercus Gala 2017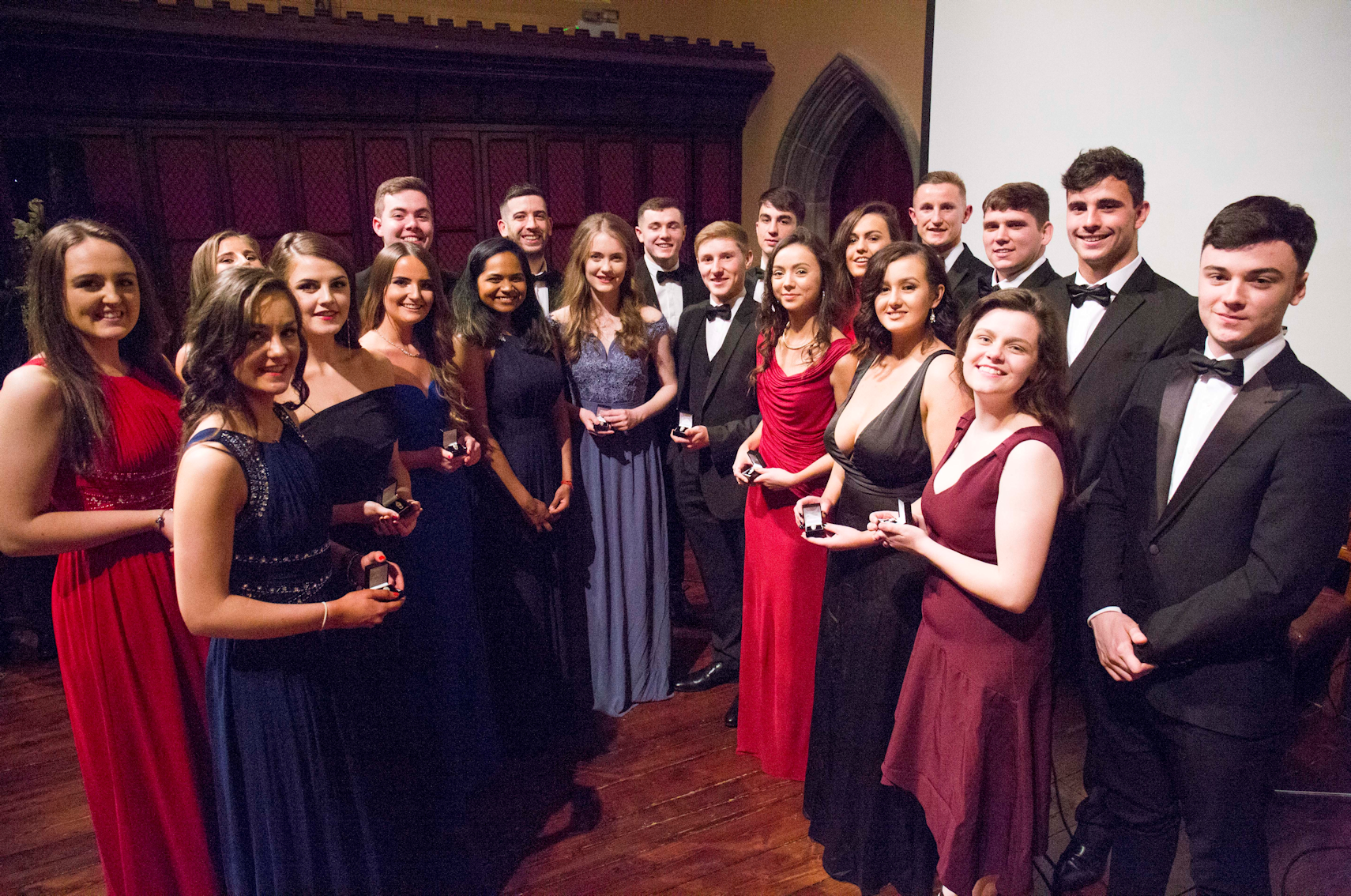 On the 23rd of November we honoured our 2017/18 Quercus Scholars at a lavish gala in the Aula Maxima.
The twenty one recipients of the Quercus Scholarship received their Quercus Acorn pins, which is a sterling silver symbol of their achievement, and also received individual plaques to be displayed in their secondary schools. The Aula was beautifully decorated for the black tie event and the four course meal was both delicious and meticulously served by the wonderful Kylemore staff.
The night was attended by our kind sponsors Ford and the managing director of Ford Ireland, Ciarán McMahon, gave a wonderfully inspirational speech before introducing the Quercus video. President O'Shea and the director of Quercus, Professor John O'Halloran, gave equally stirring speeches.
The night was topped off with a performance by a number of Quercus scholars, mostly made up of the Creative & Performing Arts scholars, but spread across all the scholarship strands.