School of Public Health Newsletter
School of Public Health Newsletter
SPH News Winter-Spring 2023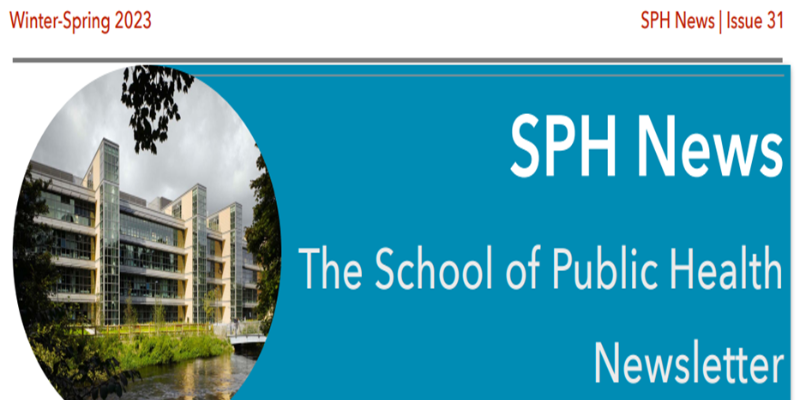 Welcome to the latest edition of SPH News!
As we near the end of a very successful academic year, when we returned to on-campus teaching and learning, we are delighted to bring you updates about the School's recent achievements, activities and our upcoming events.
To find out more about our School, Staff and Students, please click on the link below.
SPH News Winter-Spring 2023 Issue 31
Dr Ana Contreras Navarro, Editor