News
News
International Lemna Conference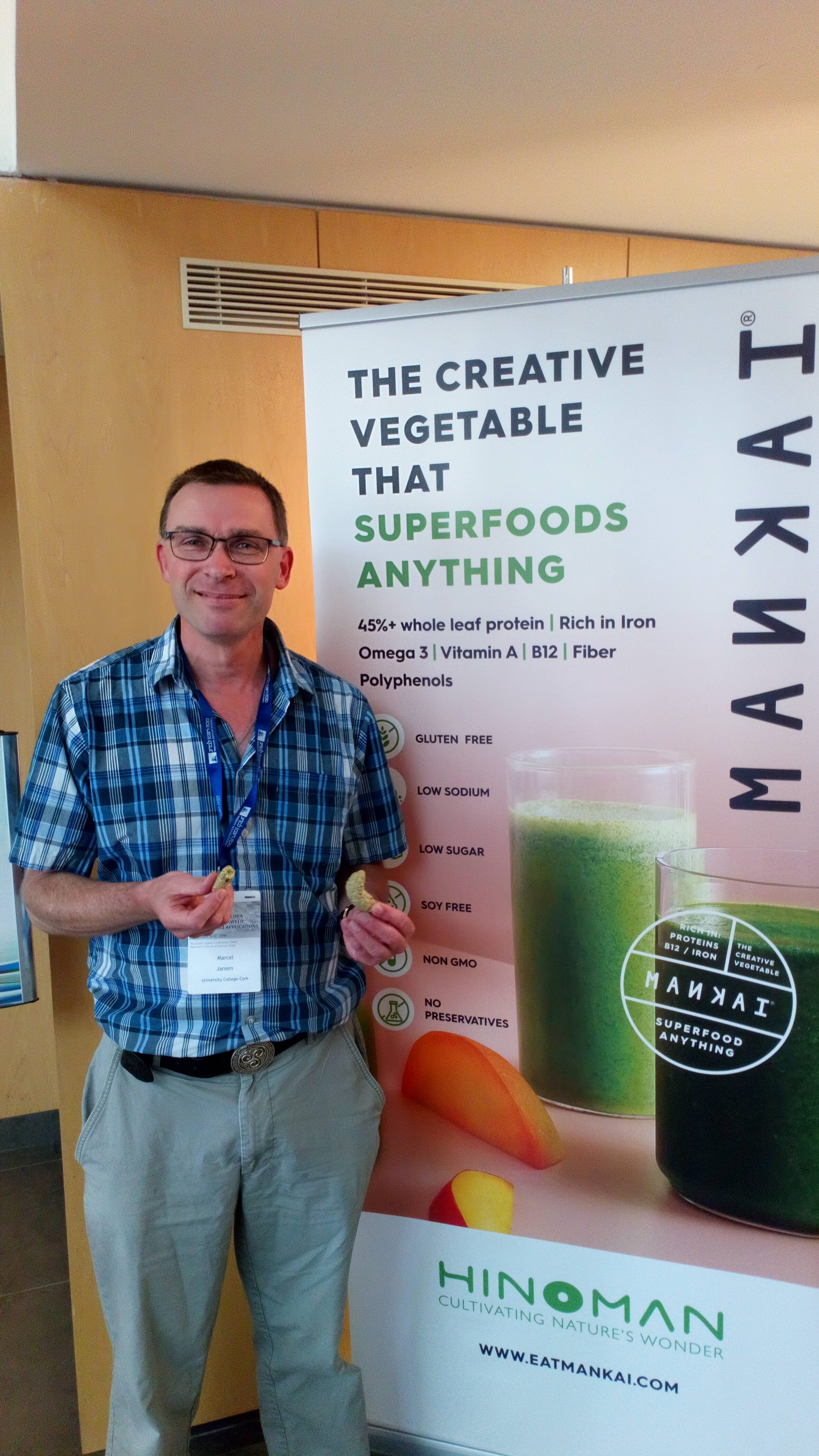 Prof. Marcel Jansen, together with NEWTRIENTS graduate students Éamonn Walsh and Bianca Govi, attended the 5th International ICDRA Conference on Duckweed Research and Applications.
The meeting took place in September 2019, and was held at the David Lopatie Conference Centre at the Weizmann Institute in Rehovot, Israel. The meeting was superbly organised by a team led by Prof. Edelman from the Weizmann Institute, and was a great opportunity for networking for those with an interest in Lemnaceae.

The meeting was attended by some 90 scientist from across the globe. Presentations spanned the entire spectrum from basic duckweed physiology, genomics and metabolomics through to applied research on water remediation and generation of food and feed stocks. The increasing commercial interest in duckweed applications was underlined by the strong presence of the duckweed-industry, from Israel as well as from further afield. Thus, the conference enabled the establishment of links between fundamental and applied duckweed research.
Delegates reported exciting advances in our understanding of duckweed genomics, ecology, flowering, indoor cultivation, phytoremediation, and biofuel conversion. Particularly strong advances were reported on the functional characterisation of the duckweed microbiome. Several groups reported on a core duckweed-microbiome complemented by specific microorganisms depending on growth conditions and duckweed genotype.
A second area that reported rapid progress was the entire area related to the use of Lemna-biomass as a feed or food-stock. Miri Lapidot from Hinoman Ltd reported on the cultivation of Wolffia globosain a closed, controlled system. A mix of sweet and savoury duckweed-based cookies were evidence of the success of the company (Figure). The outcomes of a nutritional trial with human volunteers were presented by Iris Shai. The overall conclusion is that Wollfia globosa can be a good substitute source for animal protein. A review by Klaus Appenroth summarised the wide-ranging beneficial, nutritional compounds present in various species of Lemnaceae. Consistent with these results, ABC-Kroos BV reported on the application for Novel Food Approval in the EU, a process that has now been initiated by several parties. Clearly, feed and food applications using duckweed biomass are rapidly advancing.
However, such applications rely on clean growth media and clean growing conditions. The NEWTRIENTS team is advancing the culture of Lemna minor on food grad waste from the dairy processing industry under indoor, controlled conditions. Thus, the NEWTRIENTS project is combining two exciting aspects of Lemnaceae-biology, the use of Lemna minor for remediation, and the use of L. minor as a valuable, protein-rich feed-stock.