News
News
Cork Discovers - 'Beer, Bread & Biotechnology'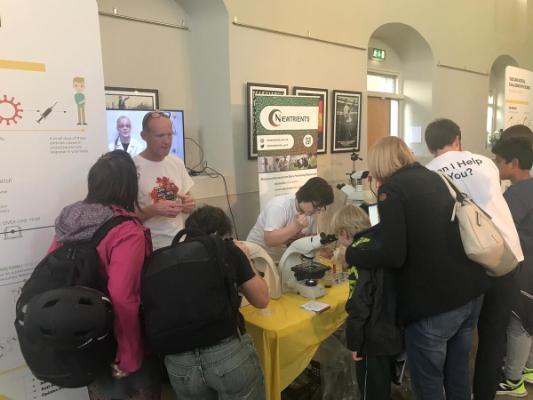 Universities are not just a place to educate the next generation of scientists, but with their research they also contribute to our understanding of the world around us and create technologies that found their way into our everyday live.
Once a year, during the European Researchers Night, researchers reach out to the community to engage people in science. The focus of this European event is to include everyone, no matter the age, professional or educational background. Due to its popularity last year's Researchers Night brought together over 1 million visitors in over 300 cities across Europe.
With Cork Discovers A World of Research, Cork also participated in the European Researchers Night for the first time. Throughout the night visitors could participate in hands on science experiments, ranging from Archaeology to Zoology.
The Newtrients project participated as part of the exhibition Beer, Bread and Biotechnology, alongside our colleagues from the yeast research group. The visitors could discover the world of micro-plastics what it is and where do they coming from? With the help of a microscope, you could follow the traces of the small particles from different sources. Our exhibit featured three or these sources, fishery gear that breaks down in the ocean, added micro-plastic in cosmetic products and microfibers created by washing machines and tumble dryers.
Apart from the hands on experiments we also provided a live view into an active bioreactor we use to treat wastewater and produce bioplastic in the laboratory. Duckweed is used as the final step in our wastewater utilization plan and were also featured by showing off different species present in waterbodies around Ireland. Overall the event was very well received and we had a great time talking about our project, as well as answering any question.
Dr Niall O'Leary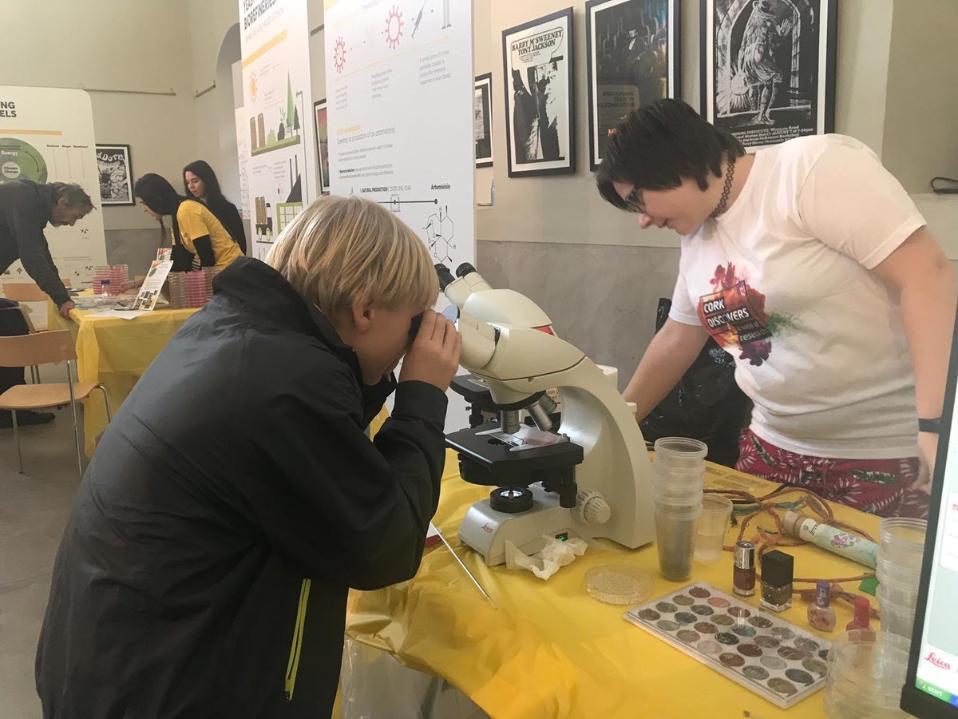 Róisí­n Broughton