Archive News
Archive News
Dr John Phelan wins SFI Award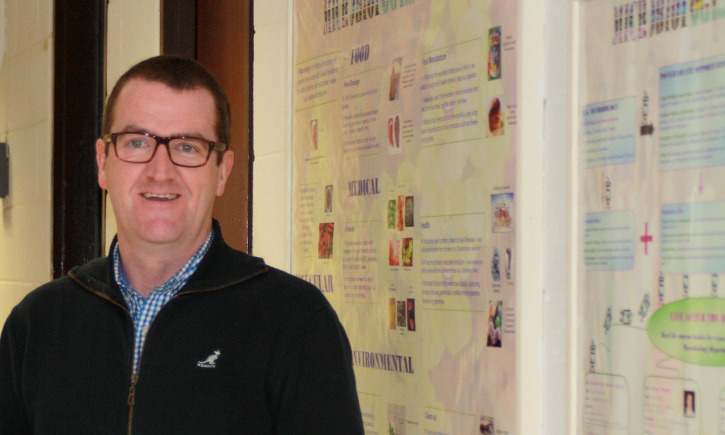 Dr John Phelan, a postdoctoral research scientist with the Biomerit Research Centre, School of Microbiology, UCC, has jointly won a prestigious Science Foundation Ireland (SFI) Technology Innovation Development Award (TIDA).
The prize which is coordinated by the Irish Technology Leadership Group (ITLG) allows winning researchers to visit Silicon Valley in America to meet life science business leaders and entrepreneurs who have commercialised research ideas into successful businesses.
Science Foundation Ireland has been running the Get Started Technology Venture Program at the DCU Ryan Academy for several years and is open all to TIDA awardees. The program gets researchers thinking about their research from a commercialisation perspective. Run over several weeks, the course is intensive and interactive and is delivered by experts in business and entrepreneurship.
Dr Phelans' research idea and business plan, delivered in a 7 minute pitch to 5 industry judges, focussed on the exploitation of small molecule compounds to specifically target and eliminate a key protein in solid cancer tumours. Conventionally, these tumours are sometimes difficult to treat therefore alternative and more patient-friendly therapies are required. This program of research funded by SFI and led by Professor Fergal O'Gara and Dr Jerry Reen in collaboration with Professor Rosemary O'Connor, School of Biochemistry and Cell Biology UCC, reinforces Biomerits' commitment to small molecule research to combat solid tumour development in cancer.