News
News
Start-Up Lab at UCC Winners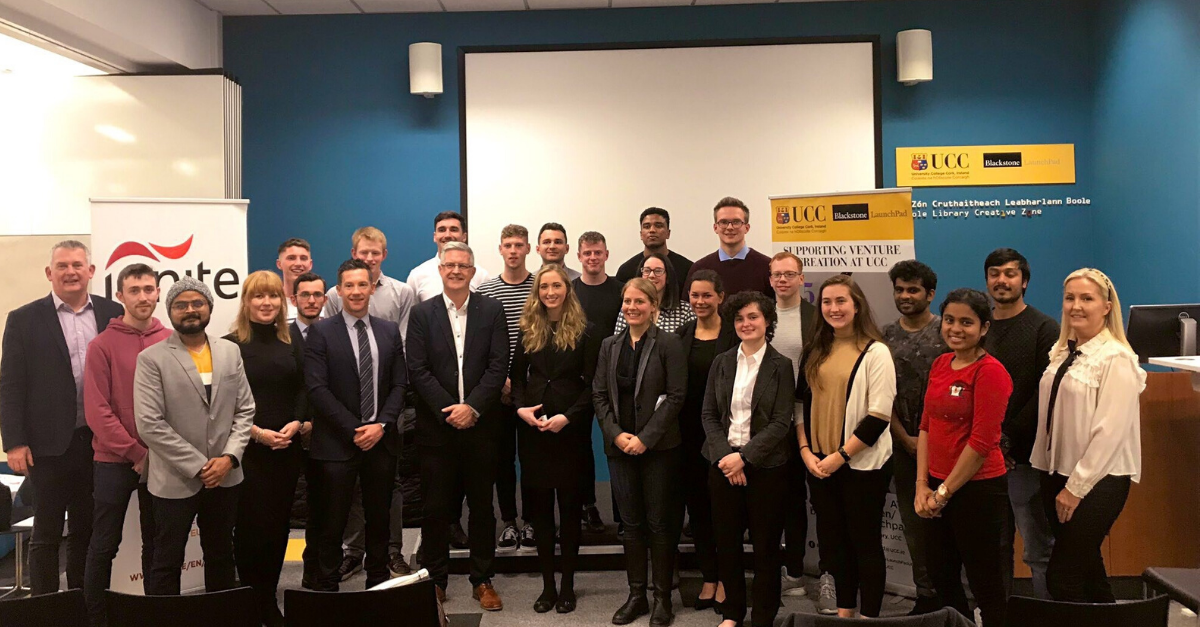 Soileir, a product blend of proteins, cultures and flavors creating a high protein, allergen free, Greek yogurt product was named as Best Business Idea at the Start-Up Lab at UCC workshops on 5th November 2019. The business idea was pitched by Lisa Zychowski, who completed a PhD in Food Science, UCC in 2018.
Biological and Chemical Sciences student, Jennifer McCarthy won the award for Best Pitch with her idea, an optimum nano-formulation which can be applied to hemp and CBD oil products to enhance the absorption of CBD in the gastro-intestinal tract.
The two were among fourteen start-up ideas presented at the pitch session to mark the end of the Autumn 2019 Start-Up Lab at UCC.
The prizes were announced following a series of three minutes pitches to an Adjudication Panel of Kate Hyde, CEO, Glencove, Damien Creedon, Digital Product Manager at Musgrave Group and Alan Carroll, Branch Manager, Bank of Ireland.
Start-Up Lab at UCC provides participants with the opportunity to build and refine a robust business model over 6 weeks, with the support of mentors and industry leaders. The initiative is a collaboration between IGNITE and Blackstone Launchpad at University College Cork. Each session features guest speakers and experienced business facilitators and participants work in small and large groups to develop their ideas.
The initiative provides an opportunity for any undergraduate or postgraduate student, staff member or graduate to develop a sound business model and gain the knowledge, skills and advice on how to develop a scalable business with the support of IGNITE and Blackstone Launchpad at University College Cork. To date, Start-Up Lab at UCC has helped over 100 students, staff and alumni take the first steps to develop their start-up ideas.
The next series of Start-Up Lab at UCC workshops are due to take place in Spring 2020. For more information contact: info.blackstonelaunchpad@ucc.ie