News
News
Alumni Shortlisted in the National Start-up Awards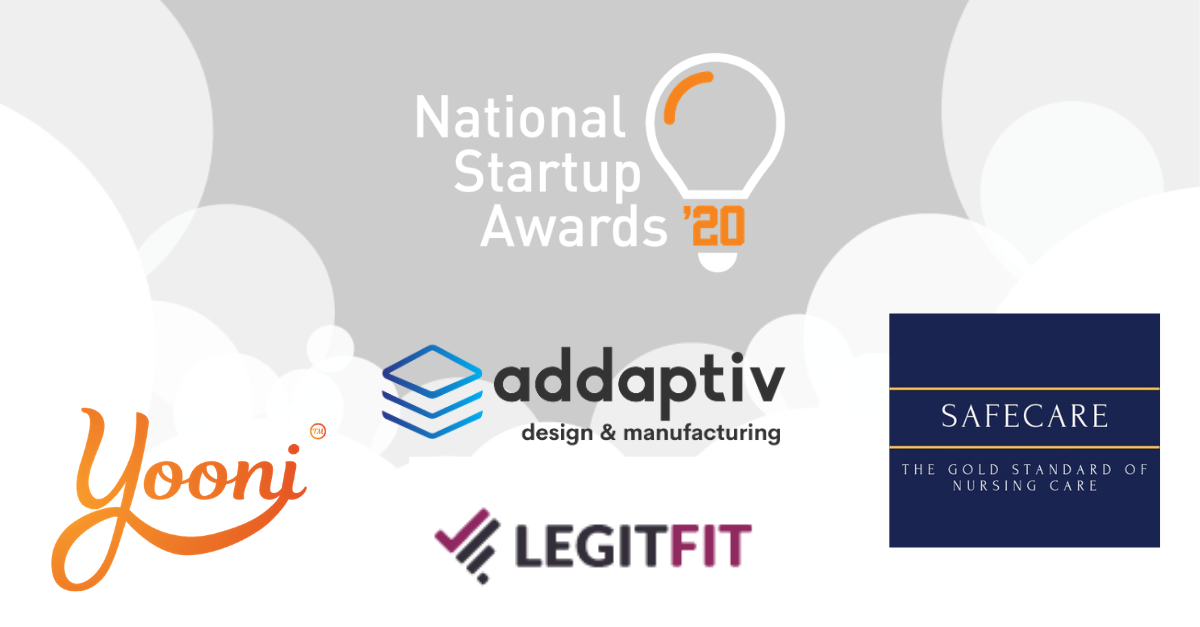 IGNITE Alumni, Addaptiv, Yooni, Safecare and Legitfit were shortlisted under four categories for the Munster region in the National Startup Awards 2020.
Yooni, a College course recomendation software was shortlisted in the Early Stage Startup category.
Addaptiv, an Industry 4.0 Design & Manufacturing centre for customers, who can realise the benefits from Additive Manufacturing was shortlisted in the Product & Manufacturing Startup category.
Safecare, a company that is developing software that aims to revolutionise care home management through digitalisation was shortlisted in the Medtech Startup category.
Legitfit, an easy-to-use software platform designed to help health and fitness professionals spend less time on admin and more time with clients or working directly on areas of the business that drive profits was shortlisted in the Covid 19 Pivot / Response Startup category.
The award competition recognises innovative, successful and aspirational Irish startup companies who have launched their businesses in the last five years. This year's awards has been divided into two shortlisting phases, the regional shortlist and the national shortlist.
William Nolan, founder of Addaptiv was also shortlisted in the second phase of the National Startup Awards and presented to an adjudication panel on Monday 7 Dec. The overall winners were announced via an online ceremony on Thurs 10 Dec.
The winners from the National Startup Awards go forward to represent Ireland at the European Start Up Awards organised by the European Commission.