Announcements
Announcements
PhD Scholarships in German Studies at UCC (first-year fees)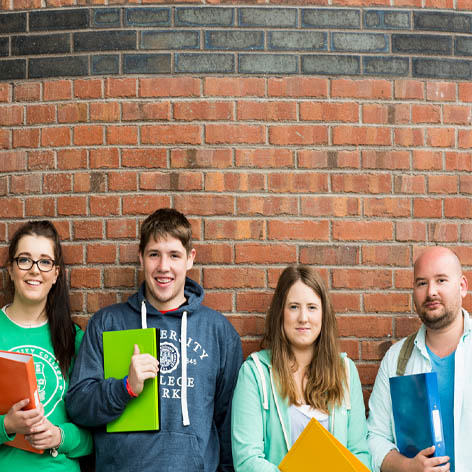 We are happy to announce the following two PhD-Scholarships:
PhD Scholarships in German Studies at UCC (first-year fees)
The Department of German, University College Cork, is offering two scholarships in German Studies which will cover the amount of first year PhD fees for EU students (€5,770 per annum for either EU or International students; please note International students will have to pay the balance of International fees).
* During the first year of doctoral study, the successful recipient must apply also for other funding for which they are eligible, i.e. the Irish Research Council GOI Postgraduate Scholarship etc., to support the remainder of their PhD Studies.
** In exceptional circumstances, a second year of EU fees may be awarded, subject to performance and review.
The Scholarship is for PhD research on a topic in any area in the broad field of German Studies (Literature, History, Culture, Society). To be considered, applicants must have a minimum of a BA (or equivalent) in German Studies or equivalent, and have achieved at least a Second-Class Honours, Grade 1 (i.e. 2H1 or equivalent). They must also have a Masters in a related field. Applicants should be able to provide evidence of a high level of written and spoken German.
Our doctoral students are supported in their graduate education, research training and career development by the Graduate School of the College of Arts, Celtic Studies and Social Sciences (see www.ucc.ie/en/cacsss/grads/).
The successful applicant shall be supervised by academic staff of the German Department, and shall commence the doctoral degree in September 2019. Co-supervision across disciplines is also possible and welcome.
Applicants should send the following materials by Friday, August 16th, 2019:
· Cover letter
· Short cv
· 1- to 2-page project proposal
· Writing sample in English or German (no longer than 5,000 words)
· Academic transcript(s)
· 1 academic reference (to be sent directly by the referee)
via email to: rmgs@ucc.ie
AND in hard copy to:
Dr Rachel MagShamhráin, Head of Department,
Department of German,
O'Rahilly Building,
University College Cork,
Cork,
Ireland T12 YN60
Shortlisted applicants will be interviewed either in person or via Skype.