News
News
UCC/IFSTI 50th Food Science and Technology Conference - 6&7Dec 2022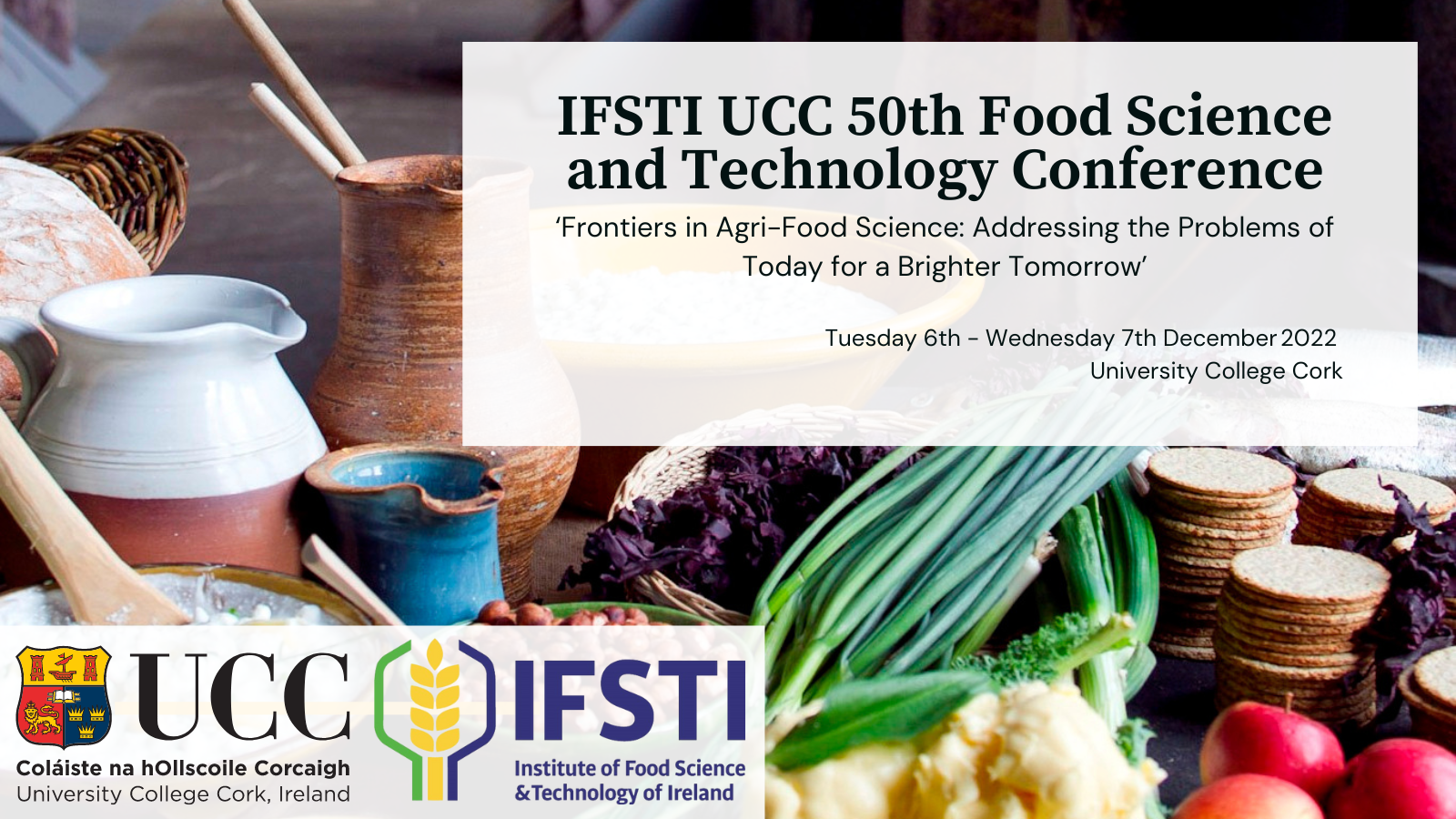 The conference focuses on providing opportunities for young scientists (postgraduates) to present their research and is a unique event in that regard. At this event, early-stage researchers will be given insights into the exciting opportunities available in the food area and how to avail of them, through networking and knowledge exchange. This year marks a special occasion for the conference as we are celebrating 50 years of supporting its initial objective of growing our future food/beverage scientists.
The title of this year's conference is 'Frontiers in Agri-Food Science: Addressing the Problems of Today for a Brighter Tomorrow' and will be informed by research areas pertaining to Advances in Food Chemistry and Technology, Food Processing and Technological Innovations, Food Safety and Quality, Nutrition and Healthy Ingredients, Food Business and Marketing, and Sustainable Food Production.
Session Themes:
Climate Smart, Environmentally and Sustainable AgriFood Production
Innovation and Development in Novel Food and Ingredient Production
Environmentally and Innovative Technological Approaches in the Manufacture of Novel Food and Beverage Products.
Sustainable Approaches to Enhance the Safety, Quality and Nutrition of Food and Beverage Products.
Sustainability and Integrity of Food Manufacture Throughout the Distribution Chain
An Innovative, Competitive and Resilient Business - Driven Food Sector.
Closing Dates:
Closing date for receipt of Conference Abstracts: 28th October 2022 Abstracts in to be emailed to: FNSconference@ucc.ie
Closing date for receipt of applications: 18th November 2022
Conference registration and further details: 50th Annual Food Science and Technology Conference