News
News
UCC continues its collaboration with the Blas na hÉireann Awards 2020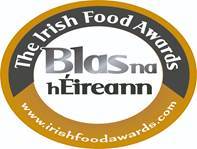 The Blas na hÉireann Awards are known as the Irish Food Oscars
Despite the challenges posed by 2020's very unusual circumstances, this year's Awards will continue to recognise and celebrate the very best tasting Irish food and drink products, and the passionate, driven producers who make it.
Established in 2007, Blas na hÉireann is Ireland's largest blind-tasting food awards. The judging process - and the science behind it - was developed by Professor Joe Kerry, Senior Lecturer
and Head of the Food Packaging Research Group, in the School of Food and Nutritional Sciences at UCC and by Artie Clifford, chairman and founder of Blas na hÉireann.
The judging process is recognised as an international industry standard and has helped shape the Blas na hÉireann Awards into a global brand, a recognised and respected mark of quality for consumers, buyers and producers alike, both at home and abroad.
Same stringent evaluation process – just a different location!
The first step in the evaluation of food and drink normally takes place in the Food Processing Hall in UCC. This year marks a change of venue so that we can adhere to COVID-19 social distancing guidelines, therefore, Blas is heading to Dingle in July.
The Blas judging is a blind tasting and, as part of this, our judges always have an element of separation so as there is no conferring, making it easier to implement social distancing measures. This judging is the most critical part of our work. We have always worked to ensure that this stage is rigorously and fairly organised and we will continue to maintain these standards while also adhering to Government guidelines around COVID-19.
This year, COVID-19 has presented both opportunities and challenges for food producers. UCC is delighted that the Awards are continuing in 2020, providing much needed recognition and exposure for those who work so hard to produce the best food and drink that Ireland has to offer.