CPPU's Niall Dunphy receives Leadership Award for multi-disciplinary research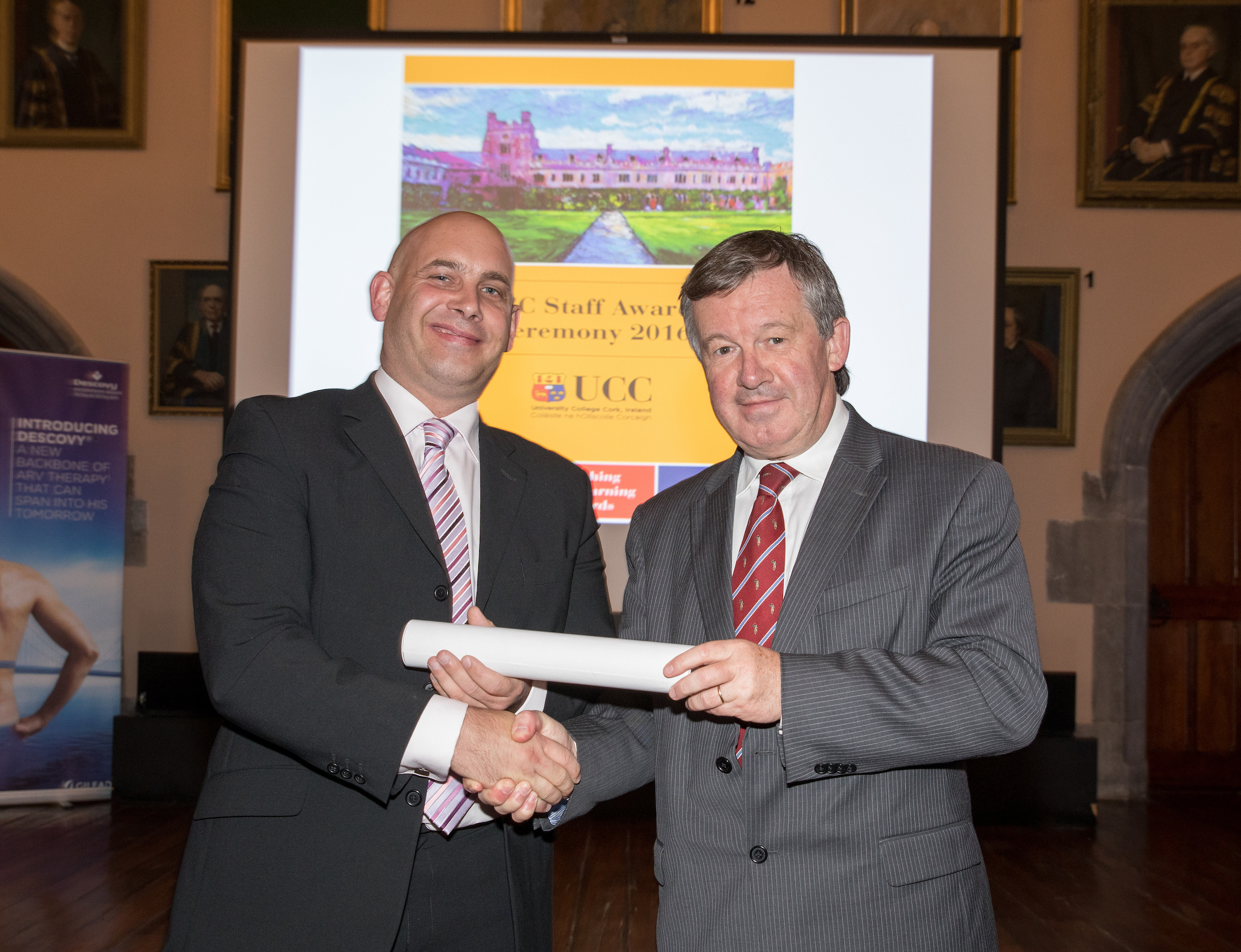 On 6 October 2016 Niall Dunphy, the Director of CPPU received a leadership award for his work in multi- and inter-disciplinary research at the annual UCC Staff Recognition Awards hosted by Dr Michael Murphy, UCC president.
Award Citation:
The Selection Committee determined that Mr Dunphy should be honoured with the Leadership Award on the basis of his outstanding leadership in developing a multi-disciplinary team on the Horizon 2020 ENTRUST project. In bringing together researchers from engineering and the social and natural sciences he has effectively led a culture where diverse intellectual and cultural contributions are respected and celebrated. The selection committee was particularly struck by the breadth of vision and depth of commitment he has taken to this leadership role as well as the wider leadership contribution he has made to the Green Campus and Sustainability Strategy processes within UCC. The committee are of the opinion that his ability to inspire others by channelling and maintaining team members' enthusiasm and energy in delivering the work of the CPPU is fully deserving of this Leadership award.