News & Updates
News & Updates
Vacancy: Research Officer (Engaged Research)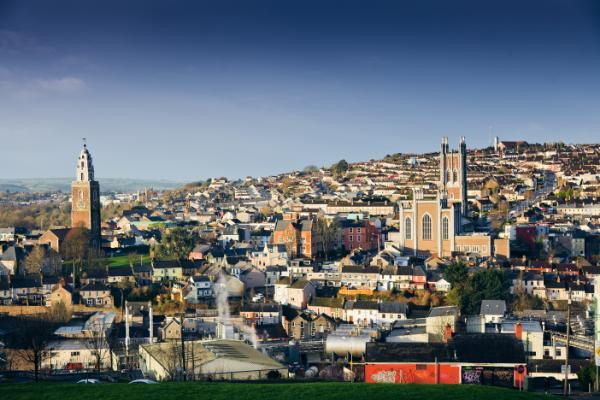 This exciting role will include supporting UCC in leading a UNIC European University Engaged Research Strategy, participating in a joint programme of engaged research excellence on post-industrial transitions, and participating in a Post-Industrial Transitions Academy (CityLabs).
University College Cork has a leading commitment to its Third Mission, societal engagement. It was recently ranked 8th globally in The Times Higher Education Impact Ranking's, and was the recipient of the MacJannet Prize for Community Engagement (2019) from the Talloires Network of Engaged Universities.
University College Cork is a partner in The European University of Post-Industrial Cities (UNIC), an alliance of eight European universities. UNIC's ambition is to develop innovative and sustainable means of university collaboration that boosts student and staff mobility, while fostering social inclusion and furthering societal impact. Read more at the UNIC website here.
The UNIC Alliance was recently awarded Horizon 2020 funding for its UNIC4ER initiative, which will focus on European research collaboration based on the concept of 'Engaged Research', an umbrella term that describes research approaches that have a common interest in collaborative inquiry with society for impact. The overall objective is to enhance mobility, inclusion and impact of UNIC's activities by developing a joint strategy, excellence, structure and platform for engaged research across all the European partner universities..
The appointee will support the co-ordination and implementation of the Horizon 2020-funded UNIC4ER initiative in UCC. The post-holder will be based in UCC Research and will report to the Director of Research Support & Policy. The UNIC4ER initiative is co-directed by the UNIC Director (PI), the Director of Research Support & Policy (Co-PI) and the Head of Civic & Community Engagement (Co-PI).
For more information on the post: https://www.ucc.ie/en/hr/vacancies/
Application Deadline: Thursday September 9th, 2021 (before 12 Noon Irish Time)
For more on this story contact:
Informal enquiries can be made in confidence to Dr David O'Connell, Director of Research Support & Policy, UCC Research; 4th Floor Block E, Food Science Building; UCC. Tel.+353 (0)86 3978951; Email: d.oconnell@ucc.ie