News & Updates
News & Updates
Rural development seminar: 'Regenerative & Biodiversity Enriching Agriculture'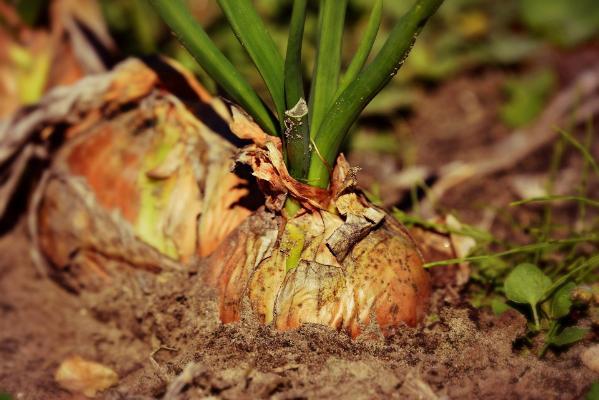 Today, the loss of world's fertile soil and biodiversity pose a real threat. Without protecting and regenerating the soil on our cultivated farmlands, pastures and forests, it will be nearly impossible to feed the world, keep global warming below 2 degrees Celsius, or halt the loss of biodiversity. This March 3 you are invited to join participants from all over Europe, who are working in the field of rural development to explore how we can promote soil health through 'regenerative agriculture'.
This World Wildlife Day Cork's SECAD Partnership CLG, on behalf of Euracademy, are hosting this free webinar and related zoom discussion groups on Regenerative and Biodiversity Enriching Agriculture, with speakers from across Europe including Cork's own Paul Moore, a farmer based near Midleton who is involved in a SECAD supported project.
Register by Monday 1 March. You will be sent the link to join the event.
WHEN: 3pm Irish Time (4pm Central European Time – 4pm CET) on the 3 March 2021

.
"Regenerative & Biodiversity Enriching Agriculture: an effective tool in facing the challenges of modern agriculture"
Euracademy Association is glad to announce that we are organising our first Online Seminar in 2021. After successfully organising 18 Summer Academies at different locations around Europe, we also need to adapt to the changed circumstances.
Euracademy wishes to promote capacity building in rural areas, and mobilise experts and practitioners of rural development, by offering them opportunity to improve their skills, widen their experience and expand their qualifications.
The theme of the first Seminar of 2021, will approach the topic "Regenerative & Biodiversity Enriching Agriculture".
The term "Regenerative Agriculture" is often used to describe practices aimed at promoting soil health. It includes farming and grazing practices that reverse climate change by rebuilding soil organic matter and restoring degraded soil biodiversity.
The online seminar welcomes participants from all over Europe, who are working in the field of rural development. In particular it will be of interest to farmers' associations, managers and staff of Local Development Agencies, LEADER LAGs and NGOs working in rural areas, local and regional authorities, policy and decision makers in the fields of agriculture and rural development, as well as researchers, academics, students and experts in related fields.

The Online Seminar will include lectures followed by discussions and leading into future small group discussion groups that will explore the different case studies presented in more detail. Participants will review the concepts behind regenerative agriculture, in terms of definition, advantages compared to conventional agriculture, and good practices. All of the lectures will offer practical experiences.
Confirmed speakers of the Seminar:
Danilo Marandola, Agricultural Research Council, Policies and Bioeconomy (Italy), "Conservation agriculture: principles, characteristics and benefits for farmers and the environment"
Cornelius van Blerk, Royal Society for Development (Norway), "Regenerative agriculture – another buzzword or needed paradigm shift?"
Sabina Krsnik, University of Novo Mesto (Slovenia): "The role of phytotherapy in modern society"
Paul Moore, Farmer (Ireland): "An Irish case study of supporting biodiversity on a commercial farm"
Dora Beke, University of Győr, Faculty of Agricultural and Food Sciences (Hungary): "Soil compaction: Good soil condition leads to healthy crops"
Petra Sladek, Farmer (Slovenia): "Regenerating a traditional farm"
Besides the lectures, the seminar also aims to generate a discussion regarding the above topics, sharing and exchanging experiences on regenerative and biodiversity enriching agriculture and participants are encouraged to share their ideas and views. After the Online Seminar, participants will have a chance to join speakers in a more interactive discussion. These follow-up events will be organised within a month after the Seminar, giving the chance to share specific local development issues with our experts on the topic.
A detailed programme with times will be sent out in advance of the seminar.



For more on this story contact:
EURACADEMY ASSOCIATION
EMPEDOCLEOUS 17
11635 ATHENS GREECE
TEL +3-2107525080
E-MAIL: EURACADEMY.ASSOCIATION@GMAIL.COM
WEBPAGE: WWW.EURACADEMY.ORG
Community University Biodiversity Action (CUBA) is a partnership initiative between SECAD Partnership, Cork communities and University College Cork.