News & Updates
News & Updates
Over 20 events and activities across UCC as part of Refugee Week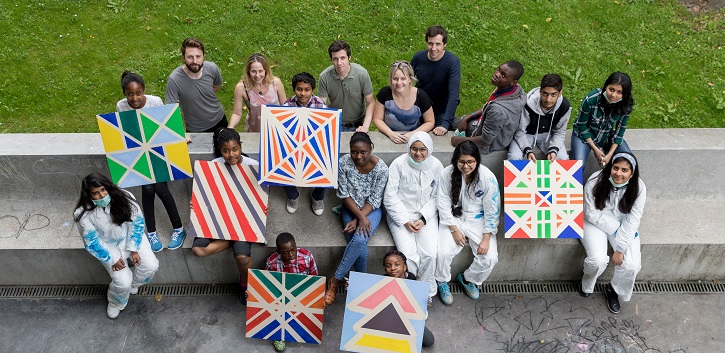 EVENTS: 21st-25th JAN 2019
An exhibition of artworks in the Glucksman Foyer Space by young refugees, asylum seekers and migrants is just one of over 20 events and activities across UCC as part of Refugee Week.
Since 2015, children and teenagers living in Direct Provision Centres across Cork County have worked with professional artists to learn new skills and communicate their own experiences through visual culture in projects and events programmes at the Glucksman
The exhibition runs throughout UCC Refugee Week and highlights the talent of these young people and captures the joy and creativity that they have brought to the museum's community programme. Students from UCC Amnesty International Society and UCC STAR Society have volunteered their time to assist artists with the delivery of art projects while staff from across the university have brought their research and experience to encourage and enhance the impact of the programmes.
For a full programme of events, go to https://www.ucc.ie/en/edi/news/edi/refugee2019/