News and Views
News and Views
Due to the Covid-19 crisis the College of Business and Law International Summer School has been cancelled.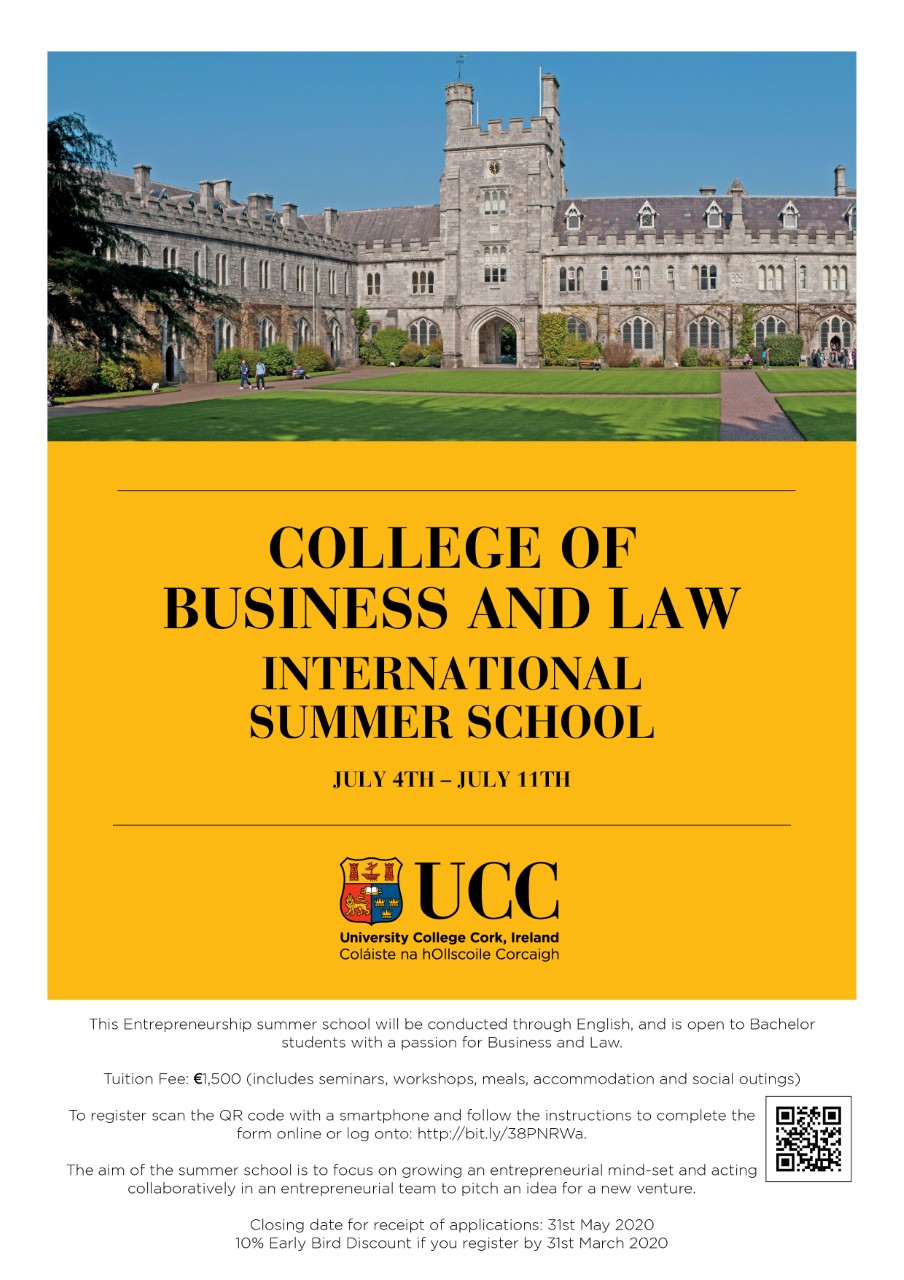 The Entrepreneurship summer school will be conducted through English and is open to Bachelor students with a passion with a passion for Business and Law.
To register follow the link:
https://conference.ucc.ie/ucc-college-of-business-and-law-entrepreneurship-summer-school/registration
or scan the QR code on the poster.
The aim of the summer school is to focus on growing an entrepreneural mind-set and acting collaboratively in an entrepreneurial team to pitch an idea for a new venture.
Closing date for applications: May 31st 2020
10% Early Bird Discount if you register by March 31st 2020
Tuition Fees: €1500 (includes all seminars, workshops, accommodation, meals and social outings)