News and Views
News and Views
College Research Awards Virtual Ceremony 2020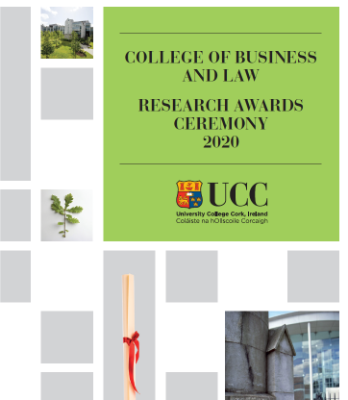 The College of Business and Law Researchers Awards 2020 was held virtually this year on October 15 2020. The opening addresses were provided by the Head of College, Professor Ursula Kilkelly, Vice President for Research and Innovation, Professor Anita Maguire, and Chair of the College Research Committee Professor Matthias Beck.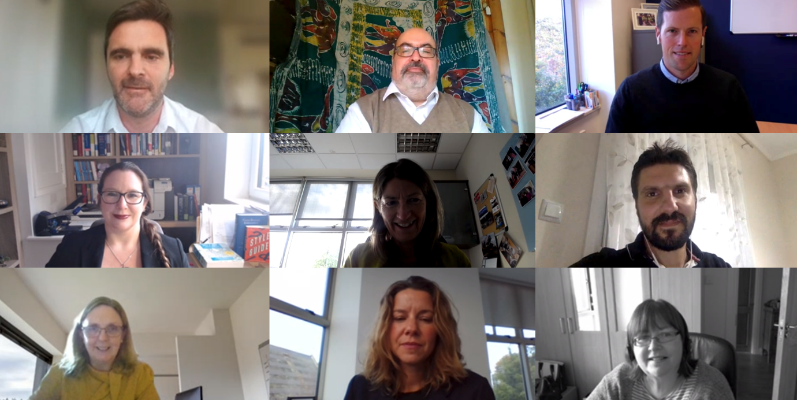 Presented by Dr Sean Lucey, Research Manager, the event was a great success, with everyone participating on the MS Teams Live platform. The researcher awards ceremony recognises research excellence and the extensive contributions made by the College researchers.
The College recognises researchers in the following categories: Early Career, Mid-Career and Advanced as well as recognising Research Team of the Year.
The following is an excerpt from the opening address:
"The awards are made to researchers who have made exceptional and very influential research contributions, enhanced knowledge, and raised the national and international research profile of the College. The awards also speak to the College's Research Strategy which seeks to recognise research excellence and achievement. To the recipients I congratulate you and wish you continued success in your career."
Prof Ursula Kilkelly, Head of College
Early Career winner:
Dr Ioannis Skevas (CUBS/ Department of Food Business & Development)
Mid Career winners:
Prof Anthony McDonnell (CUBS/ Department of Management & Marketing)
Dr Patrick O'Callaghan (School of Law)
Advanced Career winner:
Dr Áine Ryall (School of Law)
Research Team of the Year
Human Resource Research Centre
JCOERE: Judicial Co-operation supporting Economic Recovery in Europe (School of Law)