News
News
The Royal Welsh Show: Turning the heat up!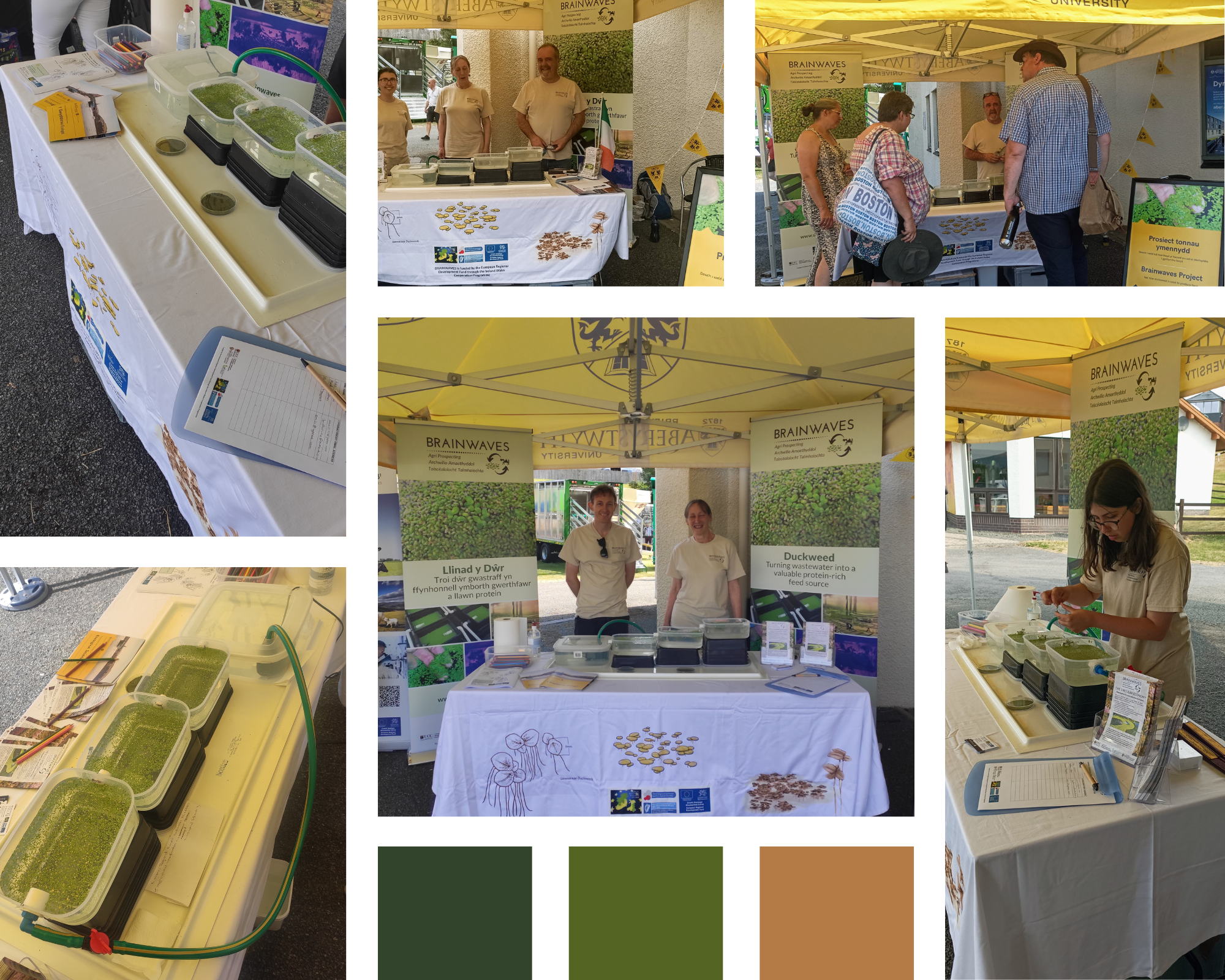 After a 2-year absence, the Royal Welsh Show came back with a sizzle last month taking place during the hottest days ever recorded in Wales! Our project team was delighted to showcase Brainwaves on the 18th & 19th July with a stand outside the Aberystwyth University Education Pavilion.
The Brainwaves stand provided a small oasis of shade from the morning sun so, despite the heat, we had a steady stream of people stopping to visit us. The Duckweed proved to be a fascinating lure for the children sitting at the Aberystwyth University colouring tables nearby, who came to chat to us and fetched their parents over to look as well!
Thanks to everyone who stopped by to talk to our research team, watch our tabletop system in action and share their own expertise and perspectives with us. We enjoyed two days of fascinating chats about the wonders of duckweed, our circular economy work, the concept of duckweed-based remediation systems and so much more…