News
News
Brainwaves featured on @10Things_ToKnow on RTE 1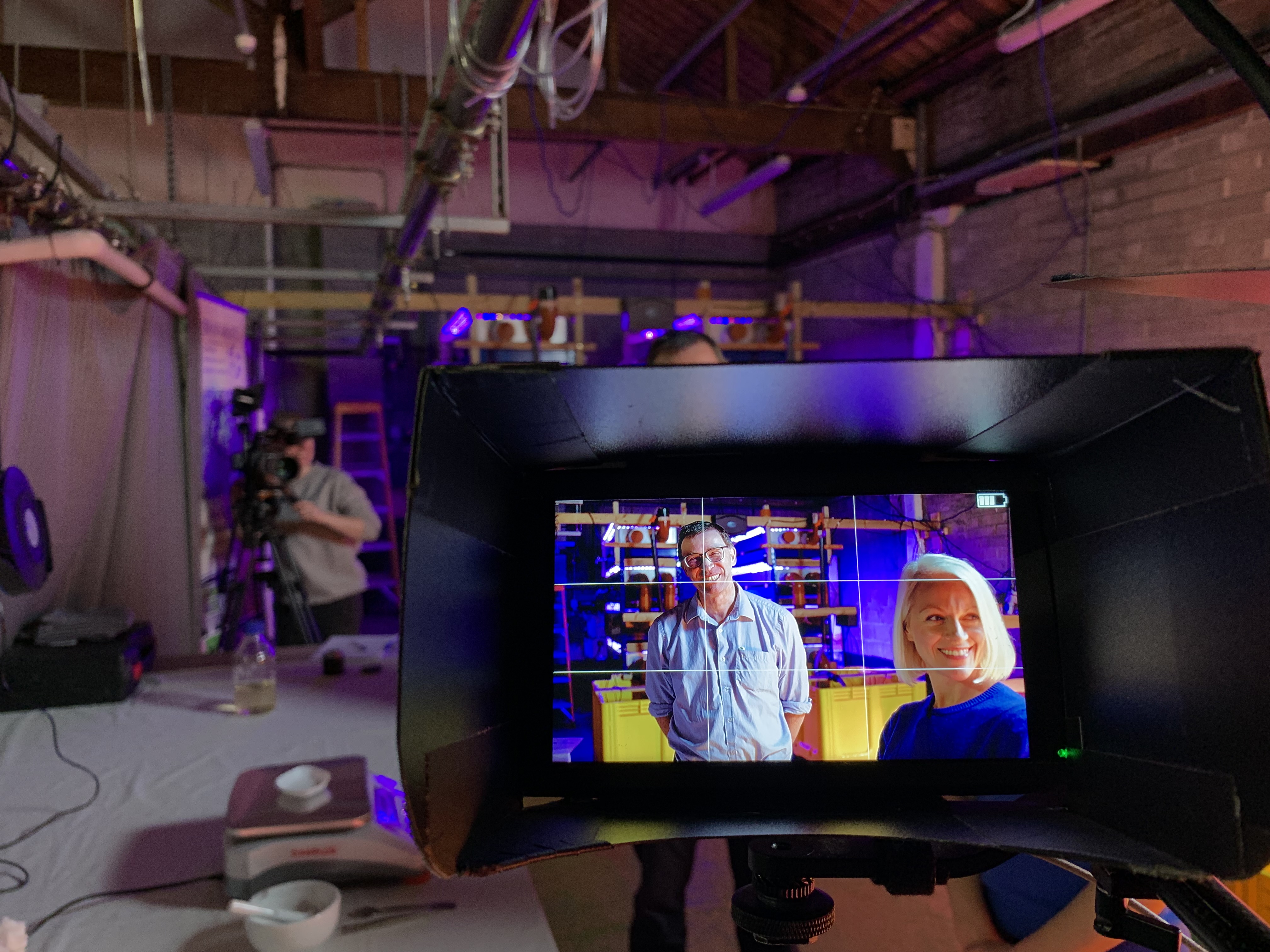 We were delighted to welcome award-winning broadcaster, science communicator and columnist Kathriona Devereux and her RTE film crew to our research facilities in the School of BEES, UCC recently.
Kathriona and her team came here to film material for the latest series of fascinating science-focused TV programme 10 Things to Know About, which airs on RTÉ 1 on Monday evenings. Investigating the latest incredible developments in Irish scientific research, Kathriona spoke with Professor Marcel Jansen on the development of wastewater remediation systems using the native duckweed plant, uses for duckweed biomass, and how this research feeds into the wider movement towards developing circular economy processes in Ireland.
Check out the recording here at 4.25 minutes into the episode.