News
News
Launch of the University College Cork Natural Collections website to share an extraordinary legacy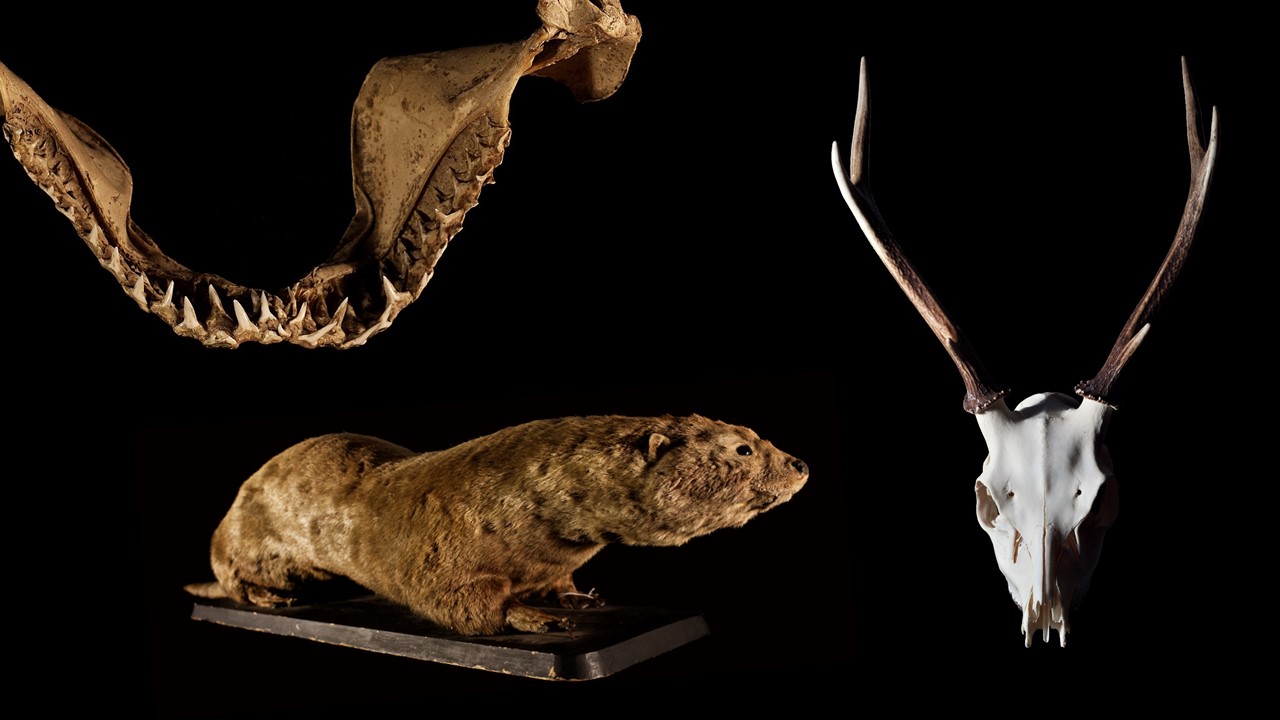 A cavy and opossum, unusual animals collected by Charles Darwin on his formative voyage aboard the HMS Beagle, are some of the items included in the University College Cork Natural Collections website
The School of Biological, Earth and Environmental Sciences is delighted to share this extensive collection, which can be viewed at https://www.ucc.ie/en/naturalcollections/. Other exhibits include the exquisitely detailed Blaschka glass models, also displayed in the treasures gallery of London Natural History Museum, and slides that stem from the centuries old Laterna Magica (magic lantern), considered the precursor to modern day projectors.
We invite you to explore this collection online, ranging from legless lizards to elephant molars and armadillos. Read about malachite, the mineral so revered in Ancient Egypt, and discover surprising avian facts about toucans, hornbills and the striking Cock-of-the-Rock. The Natural Collections include UCC Geological Garden and UCC Arboretum, highlights of which are a pair of c. 150-year-old Giant Redwoods and a maidenhair tree, Ginkgo biloba, known as a living fossil due to its appearance in the fossil record over 200 million years ago.
This website marks the beginning of a long term commitment to digitise the extraordinary natural heritage collections in the School of BEES. Initial work was carried out as part of the ELUCiDATA project funded by the National Forum for the Enhancement of Teaching and Learning in Higher Education. Dr Fidelma Butler led the project and the website was curated by Dr Katie Costello and Mary Kate Bolger.
These natural heritage collections will be used for research and education, but most importantly to foster an appreciation of the extraordinary world around us