News
News
Merry CUHristmas Newsletter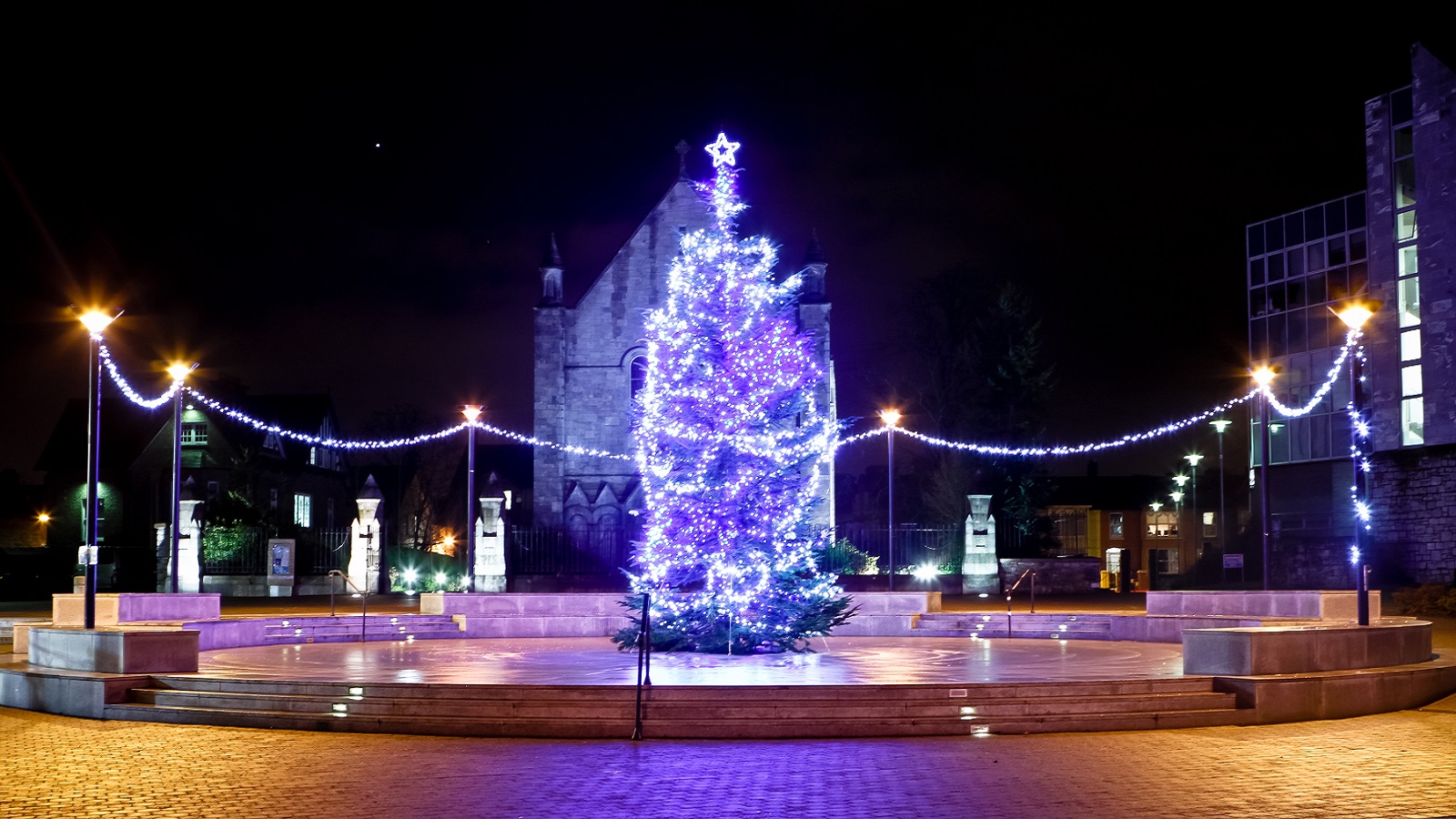 Department of Anaesthesia and Intensive Care
As part of the ongoing efforts to maintain morale in a time of social distancing and altered work practices, Dr Aoife O'Loughlin (SpR) and Dr Claire Healy (SHO) organised a "Who's hand is it anyway?" photograph competition, inspired by Dr Patrick Hassett (Consultant). Members of the Department were invited to submit a photograph of their hand while including an item which would serve as either a clue or a red herring. Such items included a fencing foil, a copy of Peig, Game of Throne's embroidery, a shark's tooth, a machete, two dogs and a rather cute baby. A photo of a handstand and an audio clip of superb piano playing were also included and served to remind us that our colleagues are not just talented clinicians.
On Sunday 13 th December, Dr Ciaran Costello (SpR) and Dr Padraig Mahon (Consultant) organised a hotly contested 5k time trial on the greenway by The Marina. Families and pets were welcome, and many indulged in a gentle walk and a gossip to Blackrock Village. The group then gathered for a socially distanced coffee by the River Lee Rowing Club and Dr Parvaiz Hafeez (Consultant) brought home made samosas.
On 22 nd December, we had a socially distanced departmental party, with individually wrapped treats and cans of soft drinks distributed to various clinical areas across the campus, including the main theatre complex, the General Intensive Care Unit and the Delivery Suite in the CUMH. We invited our nursing, midwifery, surgical and portering colleagues to join us- in recognition of the fantastic teamwork that has been demonstrated this year in exceedingly difficult circumstances.
This party served as an opportunity to celebrate the recent birth of Dr Mohsin Kamal's son as well as the exam success enjoyed by many of our colleagues. We wished Dr Dan Mullane well as he is leaving us for other professional adventures.

We also indulged in our first annual Non-Denominational Winter-Holiday-Themed Anonymous Departmental Gift Exchange (NDWHTADGE, also known as Secret Santa). The Nerf Gun was a particular success.
We wish those leaving us the very best of luck and we look forward to welcoming new colleagues in January. We are grateful to those who contributed to keeping the morale up during the challenging year gone by. We are mindful that 2021 will bring some fresh challenges but there may be light at the end of the tunnel with the introduction of the upcoming vaccination program. Whatever the new year brings, we are comfortable in the knowledge that all members of the Department will meet these challenges with professionalism, compassion, and good humour. We know that we will also continue to work within fantastic teams, both within and outside
of the hospital complex.
It has been a challenging year, and everyone has played their part- whether they are front line workers, essential workers, members of the public and especially the children who have worked so hard to keep everyone safe. We thank you for your hard work and hope that 2021 is kind to you all.

Dr Aoife O'Loughlin, SpR 5, Cork University Hospital
Dr Oonagh Hickey, Consultant Anaesthetist, Cork University Hospital