News
News
BJA is moving to online access from January 2022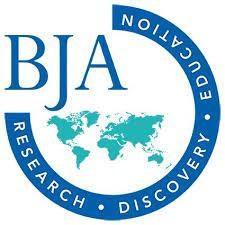 From the first issue of January 2022, the British Journal of Anaesthesia will move to online access. In July 2022, BJA Education will also move to a digital format, with an opt-in service for print editions for a further twelve months until June 2023.
This transition away from print copies reflects the ongoing commitment of the CAI, RCoA, BJA, and Elsevier to environmental and sustainability concerns. It is expected that this will have a positive environmental impact in terms of the journal's carbon footprint.
The move away from print reflects the user habits of the journal's readers, who are increasingly accessing the BJA journals in their digital formats. Downloads to the British Journal of Anaesthesia have increased by 32% in the past two years, which underlines its online popularity. Qualitative feedback from reader surveys also suggests that users are accessing the journal predominantly in its online form. In addition, the transition reflects industry trends, with many publications moving to online access in recent years, and several publishers (including Elsevier) committing to support sustainability as part of the UN's Sustainable Development Goals.