About Us
About Us
About Us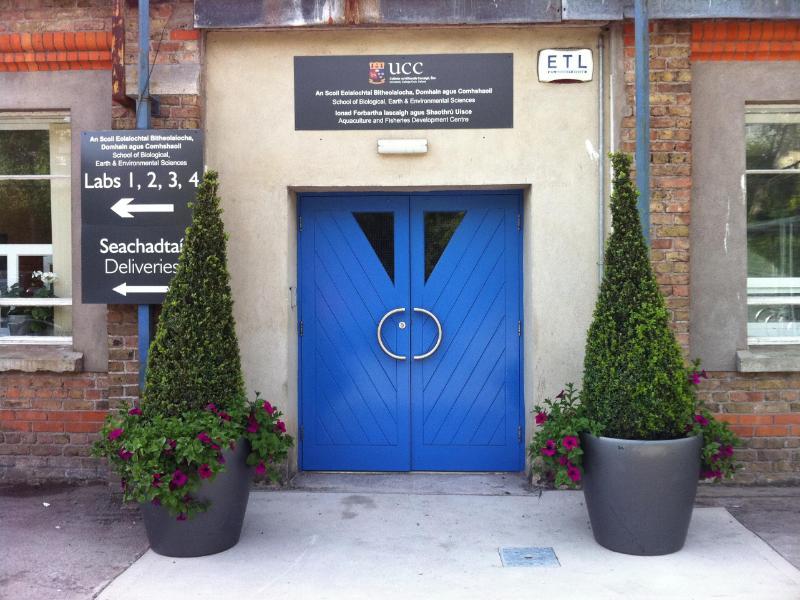 ‌‌‌‌
Established in 1987, the Aquaculture and Fisheries Development Centre (AFDC) is a centre of excellence for aquaculture and fisheries research. Research focuses on the areas of fish biology, shellfish health and disease, molecular genetics, fish and shellfish aquaculture and marine mammals and fisheries research. New and emerging aquaculture species are a major component of our work programme. We have expertise in both inshore and deep-sea fisheries, focussing on the impact of fishing practices on the environment, bycatch and discards, stock assessment and basic fish biology. The AFDC aims to support, stimulate and promote the development of sustainable aquaculture and fisheries in all its forms, thereby enabling this sector to achieve its full socio-economic potential by utilising Ireland's sustainable natural resources. We do this by conducting research related to aquaculture and fisheries, conducting research for industry and providing training in aquaculture.
The AFDC is a embedded within the School of Biological, Earth & Environmental Sciences and is also one of 4 centres of excellence within the Environmental Research Institute (ERI) at UCC. Research expertise and influences from 11 academic departments ensure a multidisciplinary approach to research projects. The AFDC actively coordinates and participates in collaborative R&D projects (national and European) and provides consultancy and training services for both public and private s‌ector clients, nationally and internationally. Research is conducted at the leading edge of aquaculture in collaboration with industry and academic partners, and activities are continually expanding to include developing areas. The AFDC also supports research by undergraduate and post-graduate students, from UCC and further afield.
Over the years, the AFDC has built up a significant public profile and has made a valuable contribution to the development of aquaculture and the sustainability of fisheries, both nationally and internationally, through successful participation in research programmes, regional development and training initiatives. In these activities the AFDC maintains active links with universities and companies in all EU countries and in many other countries worldwide.