Leadership for the Agri-Food Sector
Course Fact File

| | |
| --- | --- |
| Code | DLAFS |
| Duration | 1 year |
| Teaching Mode | Part-Time |
| Qualifications | Dip |
| NFQ Level | Level 7 |
| NFQ Award Title | Special Purpose |
| Fees | €7,800 See Fees and Costs for full details. |
| Closing Date | This course will not run for the Academic Year 2023-2024 |
| Venue | UCC |
Course Outline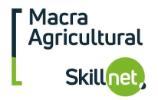 The Diploma in Leadership for the Agri-Food Sector is designed to meet the career development needs of graduates working in this sectors SMEs, with particular focus on soft skills.
The course, now in its second year of delivery, is designed to provide recent graduates and high potential employees in Ireland's agri-food SME sector with the transversal management and leadership skills required to enhance their early career performance and development. Significantly, the academic content of this programme has been developed specifically to meet the needs of the agriculture and food sector. Topics covered include team building, project management, communication & presentation skills, commercial acumen, decision making, business planning and LEAN.
The programme facilitates those individuals who wish to study part time and integrate their studies with their careers. Participants will attend ten two-day interactive workshops.
The course also includes the undertaking, by each student, of a relevant in-company project. This will enable each student to gain an in-depth appreciation of a topic of their choice, while also facilitating the students to apply what they are learning on the course for the benefit of their work place.
Course Practicalities
The Diploma is an intensive 60 credit programme delivered part-time over one year. Potential students should expect to devote 18-20 hours per week to workshops, project based learning, work based learning and self-directed study.
The core teaching will take place at 10x2 day workshops. These will take place at various locations throughout Ireland (Covid permitting) and students are expected to attend all workshops. Please note that in 2021-2022, due to the ongoing Covid-19 pandemic, online delivery of workshop materials may be necessary.
In addition to the workshops, participants will be expected to work in groups on module assignments and to conduct a project in their host company. This project will involve an identification, planning and delivery phase as well as the preparation of a comprehensive report.
Finally, students will complete a series of supported learning tasks between workshops.


Students complete 60 credits as follows:
Why Choose This Course
This course offers a unique opportunity for early career, high potential graduates to join a bespoke programme to develop their Leadership and Management potential. It is the first programme of its type to be developed in response to an industry need in the agri-food sector. The approach has been carefully developed to blend the acquisition of highly sought after transversal skills with tangible capabilities that can be immediately implemented in your organisation.
Skills and Careers Information
This course is for high potential early career graduates in the agri-food sector. The skills developed on this diploma will allow you to take control of accelerating your career and achieving real and meaningful impact. In addition, successful completion of this programme will confer eligibility on a range of related and progressive courses.
Requirements
Applications will be accepted from candidates who:
Hold a level 8 degree or equivalent in a food science, nutrition, engineering or science related discipline
and
Who are currently working in a food, agri-food or related organisation
OR
Have a minimum of 3 years' relevant work experience as deemed appropriate by the programme Academic Director
and
Who are currently working in a food, agri-food or related organisation
Note: Students will be primarily (though not exclusively) technical graduates from scientific or engineering disciplines with little or no previous exposure to the leadership, professional development and managerial disciplines proposed here.
Fees and Costs
€7,800. Partial funding is available for eligible candidates to support the fees for this course.
How To Apply
When you log into the Application Portal:
Click Apply Online
Select Start a new Adult & Continuing Education Application
On the 2nd tab Academic Level
Select the following options:
Academic Level: Adult Continuing Education (ACE at UCC)
Course Type: ACE Part-time Courses
Academic Programme: The course title you are applying for.
During your online application you will be required to upload the following documents:
Birth Cert or Passport
Passport Photograph
English Language Test Report [if applicable]
CV
Application Statement
For the attention of non-resident/overseas applicant:
Please note the course is delivered in a blended format. The sessions on the 6th & 7th September; 11th & 12th October; 6th & 7th December; 10th & 11th January; 6th & 7th March; 10th & 11th April; 5th & 6th June will be held on campus in UCC, or other centrally located venue in Ireland. The remaining sessions will be held online. Non-resident/overseas applicants will need to take travelling considerations into account before applying.
For queries regarding course content or timetables please contact