News
News
Process & Chemical Engineering Awards 2019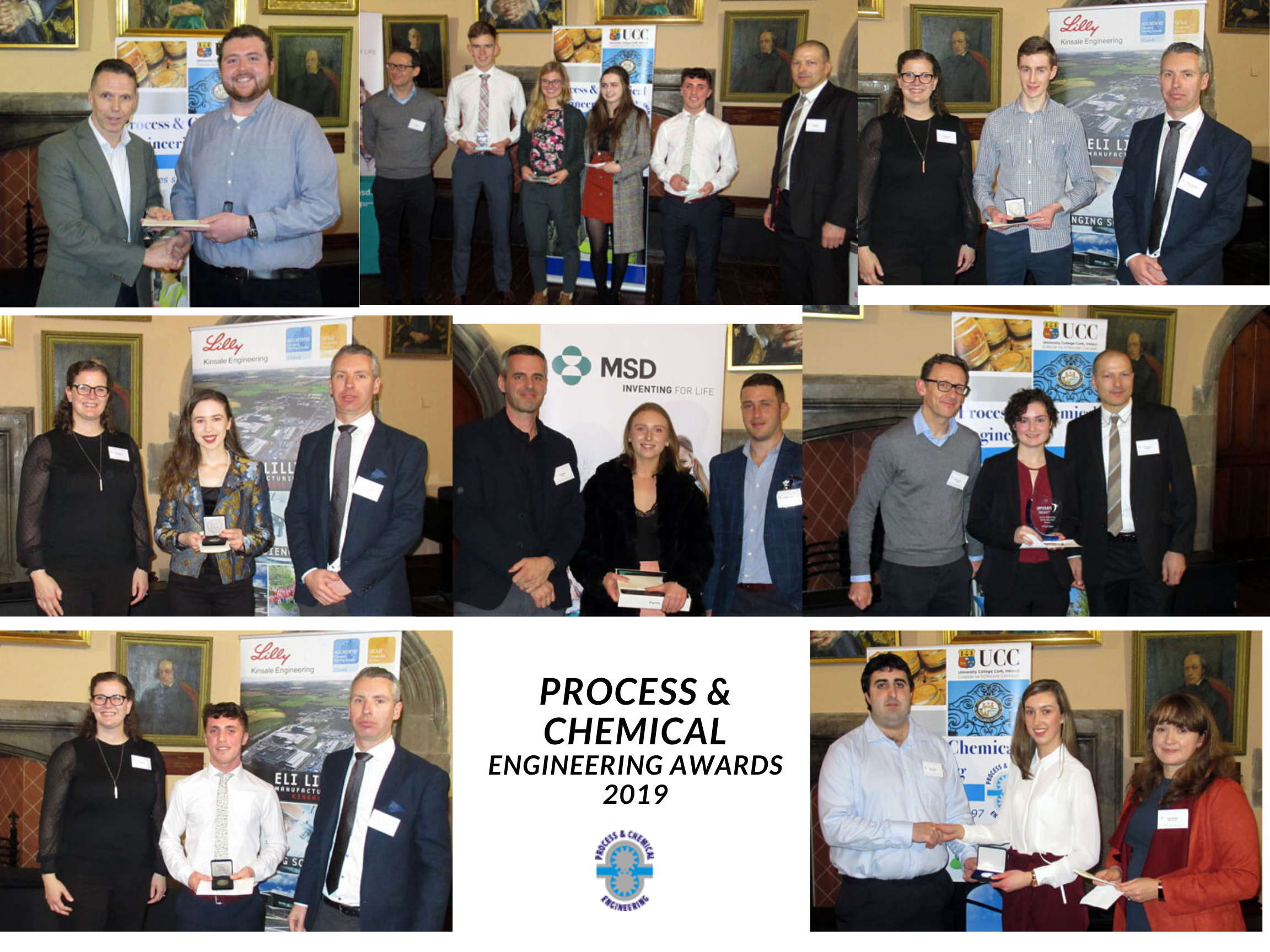 The Annual Process & Chemical Awards night took place on Monday 25th November. A very enjoyable night all round, we would like to say a very big thank you to all of the representatives from our industry award sponsors, Janssen, Eli Lilly, MSD Ballydine, Abbvie and PM Group for taking time out of their busy schedule to attend. Professor Ed Byrne Head of Discipline, Process & Chemical and Professor Liam Marnane Head of School opened the event.
Congratulations to all the students who were presented with very well deserved awards throughout the night.
PM Group, Design Award (Individual) presented by:-
Tara Murphy Senior Process Engineer
Kevin Gibson Senior Process Engineer
2019 Winner is Vivienne Barry (Graduated 2019)
AbbVie Award for Excellence in Engineering presented by:-
Gary Crowley Site Director, AbbVie.
2019 Winner – Ryan Patrick O' Sullivan (Graduated 2019)
Eli Lilly Awards for Excellence in Engineering presented by:-
Gordon Flanagan: Process Engineering Team Lead
2019 Award Winners:
2nd Year Cillian Desmond
3rd Year Brian O' Callaghan
4th Year Emer Twohig
Janssen Scholarship presented by:-
Alan Bateman: Make Asset Management Site Lead Janssen Pharmaceutical Companies of J&J
2019 Winner – Clodagh Hayes (2nd year)
MSD Ballydine Award for best Poster in Pharmaceutical Engineering presented by:-
Paul Philips: Commercialisation Project Lead, Ballydine
2019 Winner – Sarah O' Leary (3rd year)
Special acknowledgement goes to Dr Denis Ring and Ms Claire O'Sullivan for organising this very successful event.