News
News
Dr Padraig Cantillon Murphy and Team Receive Prestigious European Backing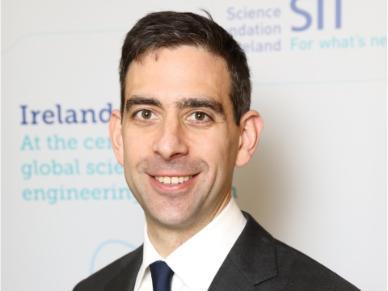 World-leading academics in science and engineering at University College Cork (UCC) have received prestigious European funding worth a combined total of €6.4m to support research into diverse topics such as animal evolution, how viruses impact gut bacteria, and ways to revolutionise surgery.
One such academic is Dr Padraig Cantillon Murphy, lecturer in Electronic Engineering and researcher based in Tyndall who together with his research team was awarded 2M Euro.
Dr Cantillon-Murphy will lead a project to progress his research into revolutionizing the future of surgery. His project, DEEP FIELD, aims to lay the foundations for the world's fastest, most accurate and robust, radiation-free navigation platform for image-guided surgery using magnetic tracking.
Dr. Cantillon-Murphy is investigating how surgeons can navigate instruments beyond the camera's field of view without using harmful x-rays.
Commenting he said, "The potential of magnetic tracking to navigate surgical instruments has long been appreciated but current technology lacks sufficient accuracy, speed, robustness and immunity to magnetic field distortion to change the clinical paradigm.
"DEEP FIELD will break through the scientific frontier in surgical navigation to make magnetic tracking the new gold standard in surgical instrument navigation.


"The results of DEEP FIELD will significantly reduce or eliminate the use of real-time radiation sources such as x-ray and CT in many procedures while also enabling more accurate surgery, advanced image fusion and significantly improved patient outcomes".
More information on the ERC Grants awarded to UCC can be found
here
.