News
News
Welcome to the Department of Sociology and Criminology, UCC!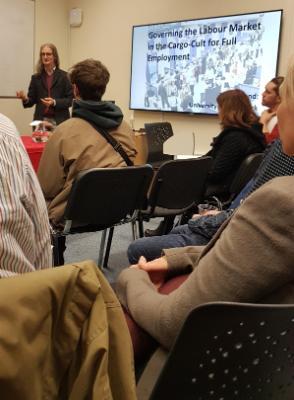 We were treated to a very interesting seminar from Tom as he joins us here in UCC!
We are delighted to announce that Dr. Tom Boland has joined our Department as Senior Lecturer. Tom comes to us from Waterford Institute of Technology (WIT).
Tom's seminar was titled 'Governing the labour market in the cargo-cult for full employment'
Welcome Dr. Tom Boland!