News
News
'Kilburn is not Kilburn any more': an analysis of ageing in and out of place.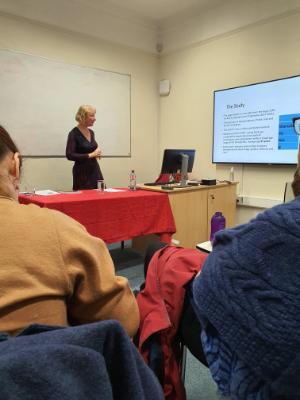 In the context of an ageing society, there is increasing attention on how people navigate and make sense of particular places through the ageing process.
At our seminar on 21st January, Professor Louise Ryan gave a very interesting lecture about how older retired migrants experience ageing in and out of place. Drawing on new data from a large ESRC-Funded project (Sustainable Care 2017-21), Professor Ryan focussed on Irish, African Caribbean and Polish migrants to examine thier relationships to places through intersection of age, gender, ethnicity and class. This contributed to our understanding of older people as active agents in place-making, while also paying attention to changing materialities of place through time.